04 Jun 2008 - Michelle Ye's outstanding performance wins audiences' tears
Michelle Ye's outstanding performance wins audiences' tears
Source: Sohu Entertainment
4th June 2008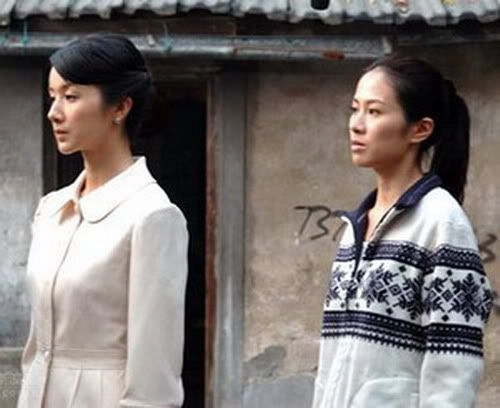 A collaboration of director Zhang Xiao Guang and scriptwriter Wang Li Ping, as well as young actresses such as Michelle Ye, Sun Fei Fei and Mainland siu sang Zhang Mo, Zhang Tian Lin produced a modern time bitter series, 'Jiao Yi Sheng Ma Ma', it is currently aired on Yunan TV channel, 4 episodes in a go. The series has been aired popularly on many other channels ever since the excellent viewing points of its premier airing on Shanghai channel, almost all audiences who have watched the series were touched to tears.
Popular actress Michelle Ye was chosen to play kindhearted Jian Xiao Dan, after encountering several obstacles in family and love relationship, facing the set-ups of her sister, overcoming the lost of her loved ones - one after another, she remains strong and outlast her fate challenging her. Michelle portrayed the character in the most heartrending manner, thoroughly demonstrating the bittersweet of Xiao Dan, her tolerance and strength were brilliantly depicted, winning love and tears from audience.
Having most of her series, 'Jiao Yi Sheng Ma Ma', 'Central Affairs', 'Liao Zhai 2' etc airing and achieving the topmost viewing rates, Michelle Ye's acting has become recognized among audience. Several of the series she has led in become the hot picks to be aired in most channels.
Recently, Michelle Ye is busy filming 'Assassin', a Johnny To's production, Cheung Pou Seoi direction film, and also has new plans for TV series. Lots of series producer are confident of this viewing rate guarantor, and admires her refreshing and natural performance greatly. A university theme series, a China republic war series as well as another archeology theme series, although all of diverse genres, they have all insisted on having Michelle Ye as their female lead.
It was understood that the production team, after witnessing Michelle Ye's solid performance, a youngster like her yet already has the potential of portraying a 'fa dan' or 'established roles', of course it was Michelle's ability to guarantee the high viewing rates as well as wide market over Hong Kong, Mainland, States, Canada and Southeast Asia that also appeals to the production team. After Michelle's company studied these scripts in detail, they discovered their respective pros and cons, it was hard for them to decide so they are currently adjusting her schedule to allow her to participate in the production most beneficial to her career progression, to fully demonstrate her familiarity of both Hong Kong and Mainland, to wholly support her to become the new well-rounded talent of the movie industry.