05 Apr 2008 - Michelle Ye emotionally portrays 'Human-dragon love'; 'Liao Zhai II' will be aired on Beijing channel
Michelle Ye emotionally portrays 'Human-dragon love'; 'Liao Zhai II' will be aired on Beijing channel
Source: Sohu Entertainment
5th April 2008, 11:57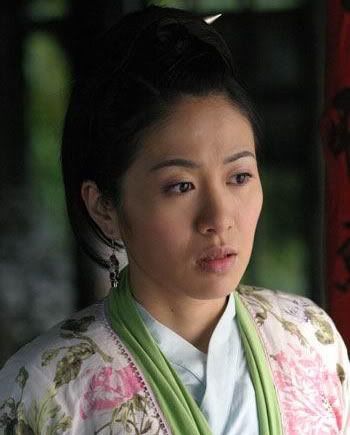 ncient series 'Liao Zhai Zhi Yi' casting several stars has once received tremendous support from audience nationwide when broadcasted. On April 7th, 'Liao Zhai II' will be aired during the golden slot hour on Beijing channel, airing 2 episodes every night. 'Liao Zhai II' casts Michelle Ye, Eric Suen, Benny Chan and etc actors from the three lands. The series comprises of 6 stories – 'Lian Xiang', 'Yan Zhi', 'Ying Ning', 'Fen Die', 'Yi Quan' and 'Luo Sha Hai Shi'.
'Luo Sha Hai Shi' becomes the appeal of 'Liao Zhai II', the exceptionally most anticipated segment for audiences. Michelle Ye who has the title of 'TV series queen' will breakthrough her determined role in 'Central Affairs', as well as her gentle and virtuous role in 'Jiao Yi Sheng Ma Ma' - she will portray a witty and bubbly as well as mischievously comedic dragon girl (long nu).
In the series, she will demonstrate her comedic talents, remarkably bringing the adorable dragon girl, Xiao Qiao to live. She even 'cuts dragon flesh, sheds dragon blood' for her loved one, portraying a genuinely moving 'human-dragon love' with Eric Suen.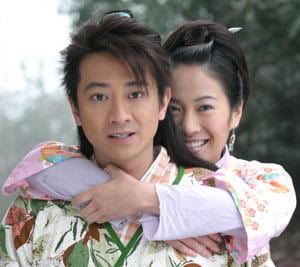 'Liao Zhai II' was first aired on Jiang Su channel and obtained very high viewing rates, and then emerged champion at Nanjing, Wuxi, Suzhou respectively. The series was then re-aired during the golden slot hour on Jiang Su channel, the high viewing rates was the success of its comedic elements.
This year, Michelle Ye gains support from audience enormously, when the several series she leads in were aired, they were all very popular among audience, such as the gorgeous daughter of the prime minister, Cui Ung Ung in 'Lost in the Chambers of Love', the insurance career woman, Season Sum in 'Central Affiars', the gentle and kindhearted Jian Xiao Dan in 'Jiao Yi Sheng Ma Ma, all of them are refreshingly unique from the other. Michelle Ye never fails to exquisitely portray the distinctive element of her character, and always succeed well, her manner of portraying a character always gives audience a deep impression. This has thus brought her countless of film contracts, and has also won recognition from Hong Kong renowned directors such as Johnny To, Alan Mak, Dante Lam, starring in 'An Sha', 'Cha Ji Neui' etc movies, she has now became the new generation talent of the movie industry. It is no doubt the 'long nu Xiao Qiao' in 'Liao Zhai II' that Michelle Ye plays this time will once again be here to impress audience.