17 May 2009 - Vengeance in Cannes with Johnny To, Anthony Wong, Michelle Ye
Vengeance in Cannes with Johnny To, Anthony Wong, Michelle Ye
Source: Wangyi Entertainment
17 May 2009
Hong Kong movie, Vengeance had a press conference in Cannes where director Johnny To and lead casts, Johnny Hallyday, Michelle Ye, Eddie Cheung , Anthony Wong and Simon Yam, etc were present. The Cannes Film Festival this time marks the third Chinese director's production nominated.
French King of Pop, Johnny Hallyday plays assassin in 'Vengeance' who goes into seclusion as a chef. Unfortunately his daughter and granddaughter were murdered, forcing him out of seclusion, seeking his revenge far east in Hong Kong.
The movie assembles a crowd of big stars. Aside France' King of Pop, Johnny Hallyday and Director To's favorite Anthony Wong, Simon Yam, Lam Suet and Gordon Lam, Wong Yat Wah was also. Female lead is none other than recent Hong Kong movie industry favorite newbie, Michelle Ye.
--------------------------------------------------------------------------------
'Vengeance' press conference
Source: Sina Entertainment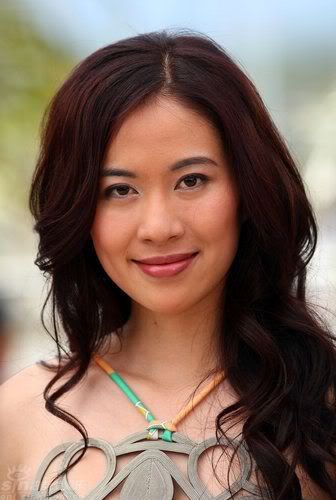 --------------------------------------------------------------------------------
The century of Hong Kong movies celebration
Source: Movie Online
17th May 2009
--------------------------------------------------------------------------------
Johnny To's new film 'Vengeance' released in Cannes
Source: Xinhua Net