| | |
| --- | --- |
| Posted by MYR on March 12, 2009 at 10:41 AM | |
12 Mar 2009 - Wu Jing clarifies not in sweet relationship with Michelle Ye
Wu Jing clarifies not in sweet relationship with Michelle Ye
Source: Ming Pao
12th Mar 2009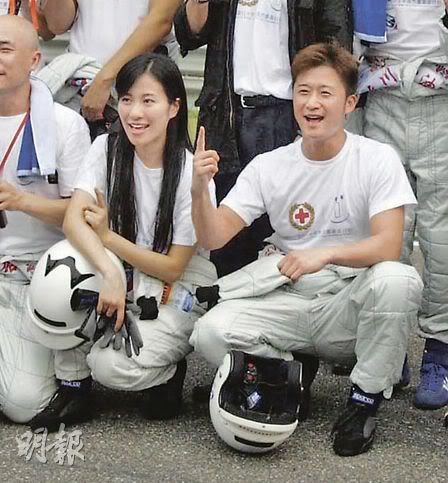 Some magazine caught photos of Wu Jing and Michelle Ye dating in Beijing, besides holding hands, they even hugged and kissed on the streets. It was reported that the two got to know each other during the 'One Foundation' charity race in Shanghai in May last year. Back then, Michele was in a sweet relationship with Zhang Mo, after they broke up, and when Wu Jing got to know, he called to comfort Michelle. With such constant concern and caring calls, they began to have chemistry. Michelle decided to break up firmly from her 2 years of relationship with Zhang Mo and sought shelter in the arms of Wu Jing December.
Photo of hugging and kissing a matter of angle
End of last month, Michelle was visiting Wu Jing who was recuperating from injuries, the two of them had meals and then couldn't help to hug and kiss, which then exposed their relationship. However, Wu Jing denied the relationship through his manager, clarifying that they were merely friends, only acting as a host to bring Michelle around. As for the photo of them hugging and kissing, it was merely a matter of the angle.
Michelle's manager did not respond
Meanwhile Michelle's manager in Media Asia denied in responding, claiming that this is her privacy.