| | |
| --- | --- |
| Posted by MYR on March 4, 2009 at 10:36 AM | |
04 Mar 2009 - Michelle Ye, Richie Ren plays onscreen couple
Michelle Ye, Richie Ren plays onscreen couple
Source: Sina Entertainment
4th Mar 2009
Casual and free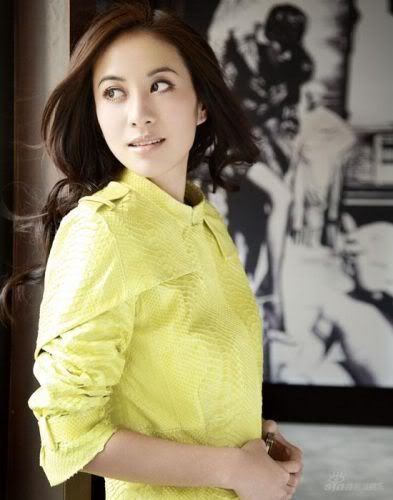 Graceful glance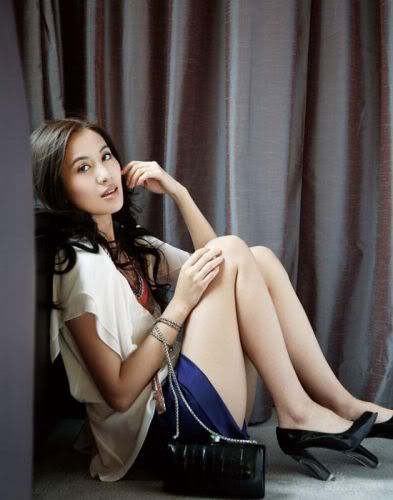 Tender nature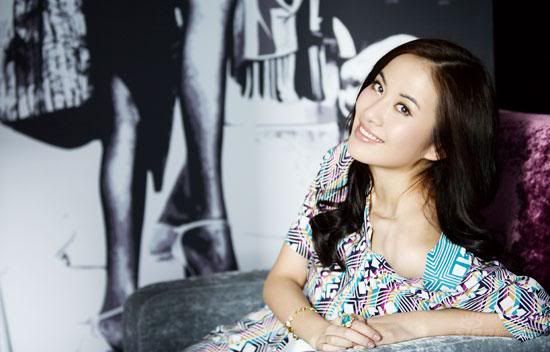 Adorable
Michelle Ye and Richie Ren will be playing couple for the first time in the movie 'The Sniper' which will hit the screens on 'Hong Kong International Film Festival' on the coming 24th March. Michelle Ye recently made time for the shooting of a popular magazine for the promotion of the new movie. Not only was it mesmerizing to watch her pose in top brand outfits, her emotionally penetrating gaze was earning praises from the cameraman ceaselessly, appearing exceptionally stunning and elegant before the camera.
Renowned Golden Horse award director Dante Lam, after his big hit 'The Beast Stalker', gathered popular stars of three lands including Richie Ren, Huang Xiao Ming, Edison Chen and Michelle Ye to star in new movie 'The Sniper' which will hit the screens on 24th Mar in conjunction of the 'Hong Kong International Film Festival'. 'The Sniper' has completed filming for more than a year, but was delayed in release due to Edison Chen's incident. The company guaranteed no parts will be cut to maintain its original appeal. Popular director Dante Lam demonstrated his highly skilled plotting and suspense creation, and once again created a thrilling police-bandit movie, allowing this movie becoming the highlight of this year's festival.
'The Sniper' reveals the revenge and hatred among two generations of police officers, between three 'snipers'. Worth mentioning is the variance of the three characters in the movie - Richie Ren the obvious righteous man, Huang Xiao Ming the mysterious one, while Edison Chen was the gifted one; while female lead, Michelle Ye's performance becomes the highlight of the movie. Renowned director Dante Lam specifically chose Media Asia's highly promoted new talent Michelle Ye among many others, with her determined and fiery acting, to play a couple of life and death with Richie Ren, becoming the only feminine highlight among the rest of the handsome male casts.