12 Jan 2009 - New era lady - Michelle Ye's fashionable photos
New era lady - Michelle Ye's fashionable photos
Source: Sina Entertainment
12th Jan 2009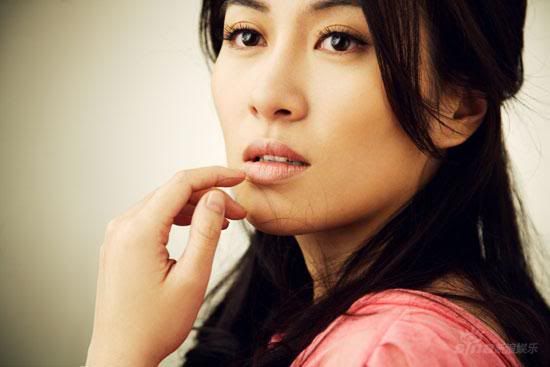 Gazing afar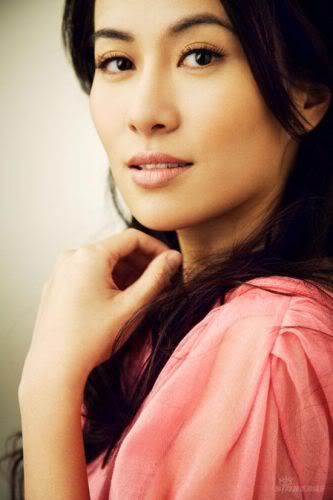 Charming smile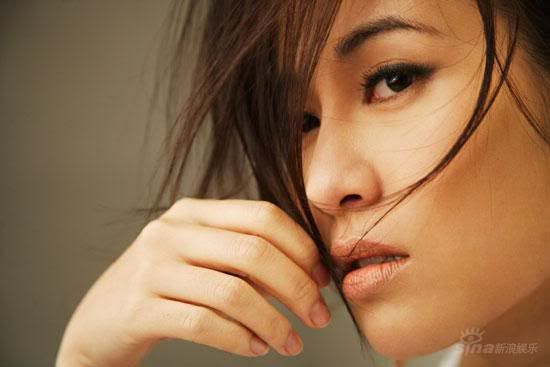 Cool messed hair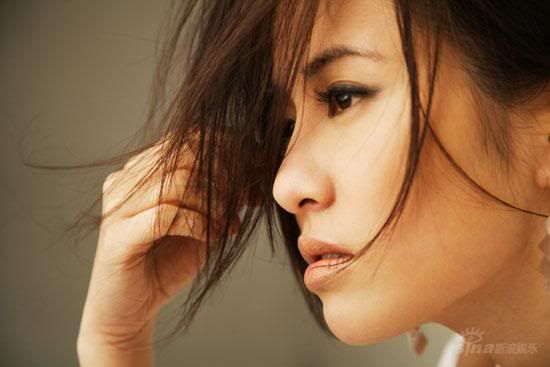 Mild sorrow
Refreshing girl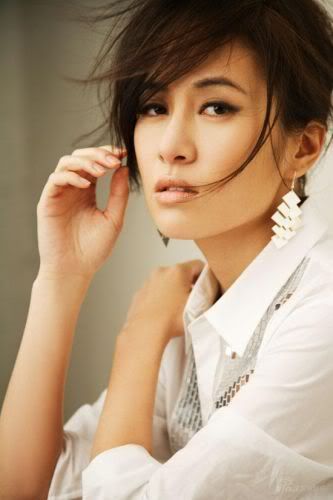 Elegant lady
Recently, Michelle Ye has done a photo shoot of fashionable photos, all the photos demonstrated maturity and elegance.
Michelle Ye who grew up in the States speaks fluent English, Pu Tong Hua and has a very inspirational aura. After being recognized by internationally renowned director, Johnny To in 'Assassins', she works with him again in an international production 'Vengeance' as female lead. In the film, she collaborates with Anthony Wong, Simon Yam, Felix Wong, Johnny Hallyday, etc move king icons, Michelle Ye as the only female lead becomes the highlight, and is much anticipated. These fashionable photos of Michelle Ye, radiates her elegance and feminine grace.
The movie industry is not doing well these recent years, Hong Kong is definitely lacking quality female actress, causing audience to watch Hong Kong productions with non-Hong Kong actress female leads, leading them to miss Maggie Cheung, Brigitte Lin, Anita Yuen, wondering when can Hong Kong productions produce first rate female leads again. Michelle Ye who progressed from series screen towards movie screen in the recent years can be said to be successful, her past series, 'Eternal Happiness', 'Lost in the Chamber of Love', 'World's Finest', 'Central Affairs', 'Jiao Yi Sheng Ma Ma' are becoming hot favorites of audience.
Michelle Ye who has titles of 'series queen' and 'viewing rates guarantor' and is now heavily promoted by Hong Kong's Media Asia, it is no doubt she is getting female lead roles one after another. Hong Kong reputable directors such as Alan Mak, Dante Lam, Johnny To, etc are all inviting this new talent of the industry to be the female leadoff their movies. In the promotion events of the recently released movie 'Lady Cop, Papa Crook', Director Felix Chong and male lead Eason Chan, Chapman To were all praising Michelle's performance in the movie endlessly. Her solid performance as well as 'explosive' ability, was perfect to portray the role and emotions, it was definitely among the best performance seen thus far in the Hong Kong new generation actress these days. Michelle is anticipated to bring pride to Hong Kong's movie industry, thus her new work is much anticipated.