| | |
| --- | --- |
| Posted by MYR on January 6, 2009 at 10:47 AM | |
06 Jan 2009 - Michelle Ye as guest in 'Zhou Ri Wo Zui Da'; crying spontaneously to impress audience
Michelle Ye as guest in 'Zhou Ri Wo Zui Da'; crying spontaneously to impress audience
Source: Sohu Entertainment
6th Jan 2009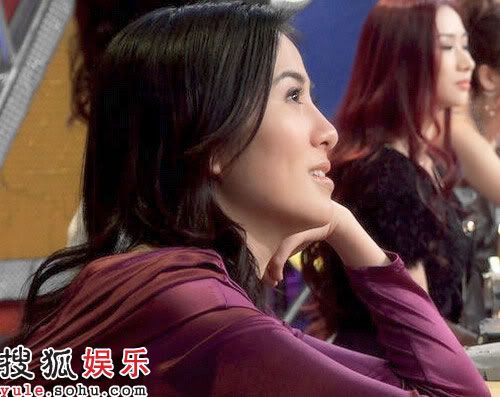 Popular actress Michelle Ye recognized for her acting skills, was present at Anwei channel by invitation as guest for entertainment show 'Zhou Ri Wo Zui Da'. Michelle who normally appears gentle and quiet seemed very lively and animated at the scene, stirring the atmosphere to be high, fans who came to support their idol screamed in excitement. The recently released movie 'Lady Cop, Papa Crook' allowed everyone to witness a whole new Michelle Ye – a mafia society Ah Sou, also the heart of the whole family, her acting earned audience' ceaseless praises.
During the shooting of the show, Michelle's performance gave deepest impression to audience preset at set. She played her own role in LCPC, while the host played Eason's role, the scene they played was of the scene where her husband went to rescue their child, they gave each other reassuring looks. Michelle was easily and quickly absorbed into the scene. She was still in the high mood of playing games (of the show) a moment ago, but she was able to quickly quiet and calm down, and what was even more impressing was that her tears was trickling within seconds. All audience present at set was deeply impressed. Meanwhile, the 'husband' who had long broke into laughter behind his 'wife' set a big difference from the professional and skilled Michelle, thus setting the audience at scene to laugh.
Besides the segment of professional acting, Michelle also demonstrated her dancing skills, Waltz, Tango; her dance training during her childhood days definitely gave her a good basic, all her dances were impressive. The lanky Michelle also goes well with the casual atmosphere of the show, she catwalked, causing her fans to scream in excitement, the shooting set was a very joyful crowd.