27 Nov 2008 - Michelle Ye against the economy, works hard to earn more
Michelle Ye against the economy, works hard to earn more
Source: Apple Daily
27th November 2008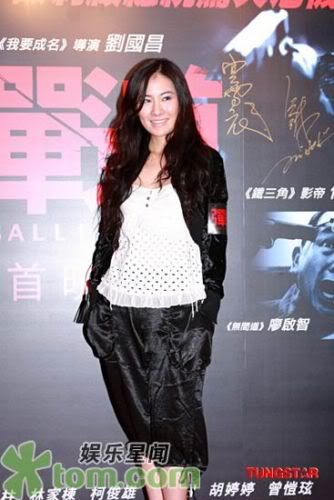 Michelle Ye claimed economy crisis did not affect her work, schedule as packed as can be.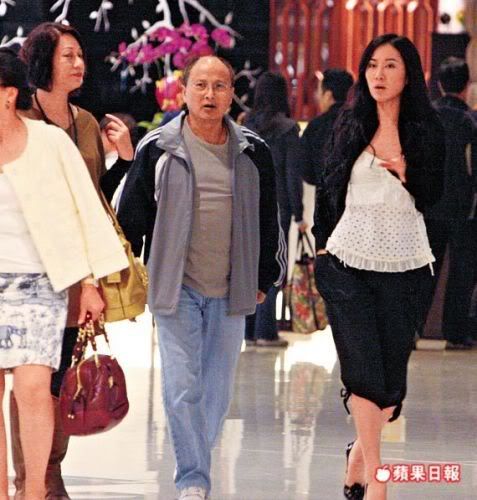 Michelle and middle aged friends leaving after dinner, chatting while walking.
Michelle Ye was present at Elements (圆方
the night before last to attend the premier of 'Ballistic', where she first had dinner with several of her middle aged friends at the Chaozhou Shark Fin's Restaurant at the mall. Michelle who was once always associated with the wealthy did not act superior; she did not sit in the VIP rooms, instead sat in an easily spotted position the main dining area. She was chatting merrily and seemed very to have quite an appetite. At about 9pm, Michelle headed towards the washroom, taking the opportunity to pay the bill, and later left for the movie with them.
Michelle Ye at the premier expressed that the economy crisis did not affect her work much, saying: "Boss (Peter Lam) has a more than enough capability, (we) still have movies to film as usual, I will be working with Simon Yam and Gordon Lam in a modern time movie soon, next month will be attending promotion events (Lady Cop, Papa Crook), so I don't have time for relationship."
--------------------------------------------------------------------------------
Michelle Ye: No companion for Christmas
Source: Sun Paper
Chan Fuk Sang as the producer of the movie 'Ballistic' had her premier the night before last, inviting several celebrities to attend. Her father in law Eric Ho (何鸿章
was also present in person to give his support, praising the plot to be thrilling and will watch it again and again. Michelle Ye who has been working in Mainland was present the night before last as she was invited by Chan Fuk Sang, she expressed that she will be bsy for promotion events for her movies and will be working with Simon Yam and Gordon Lam in a new movie where she will be playing an assassin. Asked if she would be attending any shows for Christmas, Michelle admitted that her schedule is fully packed next month, she will be attending promotion events, everything was scheduled by her company. As for if she will be celebrating Christmas with her other half, she said: "No, I will be celebrating it at work, work is my other half, I think it is as enjoyable to celebrate I with colleagues, it is merrier, perhaps I'll celebrate it with my other half next year!"