| | |
| --- | --- |
| Posted by MYR on November 18, 2008 at 2:21 PM | |
18 Nov 2008 - Michelle Ye rattles tongue twister; reveals behind stage of pageant days
Michelle Ye rattles tongue twister; reveals behind stage of pageant days
Source: Tom Entertainment
18th Nov 2008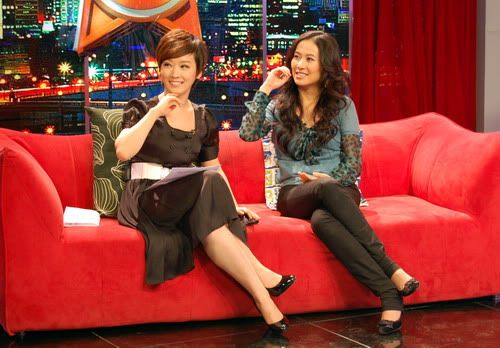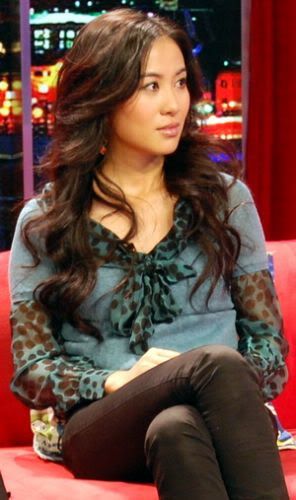 Actress Michelle Ye who has praising labels such as 'TV series queen', 'new talent of movie industry', etc was seen to be as guest in popular show 'Big Star' the day before last.Born in Hangzhou, she first revealed her proficiency in chanting tongue twister in the show, winning warm applause, her fluency and articulacy was incredibly admirable.Michelle Ye who is usually gentle and quiet was in fact very lively and friendly in the show, sharing the stories behind the scenes with everyone.
Dressed in top brand sponsored attire, MOSCHINO, Michelle appeared exceptionally fashionable and beautiful.Her Miss Chinese International pageant crown as well as the 'Most Classic Beauty' are most probably know to all.'Big Star' went all out to search for the video of Michelle's pageant where she was so surprised to watch herself.Back then, she was did not talk a lot and appear very quiet.What Michelle was most touched about was her strong friendship among the girls, they did not keep their distance just because they were competitors.Coincidentally, the day of the pageant was Michelle's birthday.Winning such an honor on such a special day, she finally began her route into entertainment industry at Hong Kong's TVB.This becomes Micelle's most treasured memories.
In the show, Michelle also talked about the behind scenes of the filming of her series. Getting injured was a common thing to actors, Michelle had been injured during her filming for 'Lost in the Chambers of Love', 'World's Finest' etc series, but continued filming with her determination. Michelle also disclosed that she could sleep while walking, amazing everyone. In fact, she has a habit of closing her eyes for a short nap while walking from the parking lot to the make up room, allowing herself a ten second interval nap, accumulating to a precious two minutes nap throughout the journey. At the start of the show, Michelle successfully chanted the tongue twister of the guest before, thus she too did not forget to leave behind a quiz for the next guest, "Please act the excitement of a crowned pageant."Her wisdom and adorableness won the warm applause of the set.