| | |
| --- | --- |
| Posted by MYR on October 14, 2008 at 10:54 AM | |
14 Oct 2008 - Louis Koo's 'Connected' hits the screens; Michelle Ye's 'Lady Cop, Papa Crook' anticipated
Louis Koo's 'Connected' hits the screens; Michelle Ye's 'Lady Cop, Papa Crook' anticipated
Source: Tom Entertainment
14th Oct 2008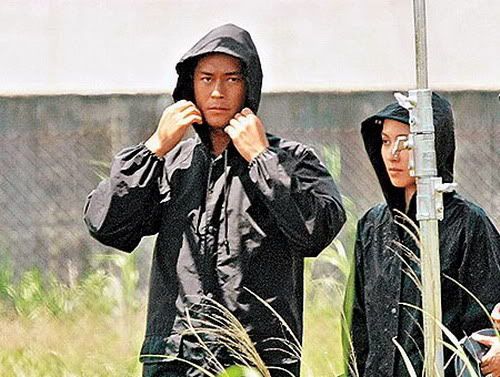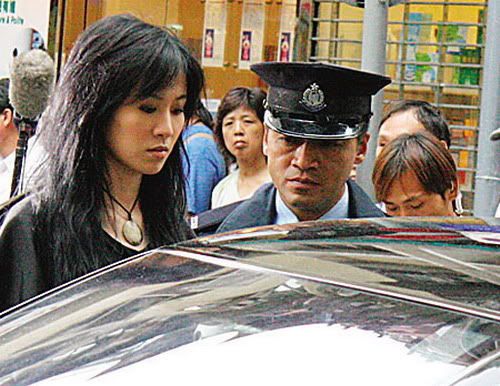 Handsome Louis Koo and movie industry new talent Michelle Ye whoa re collaborating in Johnny To's movie 'Assassins' are connected by two movies. 'Connected' starring Louis Koo and Barbie Hsu has hit the screens on 1st October, the movies is about a divorced beauty being kidnapped and accidentally called an unknown man who came to help her. The movie has got high ticket sales since release, both the leads' acting were recognized.
This somehow reminded people about 'Lady Cop, Papa Crook' which will hit the screens soon, also a movie with kidnapping theme, also casting the equally popular actors. Michelle Ye will play the wife of a mafia boss for the first time, appearing with a pregnant image, causing her fans to anticipate. Eason Chan transforms from his former comedic self to become a solemn mafia boss who deals with illegal business, this movie is also Sammi Cheng's first work since her return to the industry. Thus, this movie has long made name before it is even released.
Both movies of Hong Kong production are bound to be compared against one another, however they both have their appeals. 'Connected' has a thrilling plot, 'Lady Cop, Papa Crook' has the golden label production of 'Mak-Chong' (Alan Mak & Felix Chong) directors as well as casts with reputable performance. What is even more coincidental is that both Louis Koo and Michelle Ye are now filming Johnny To's 'Assassins', where both play assassins in the movie. Te filming of 'Assassins' have reached the final stage, where Michelle will soon be filming another big move production, collaborating with another movie king.