| | |
| --- | --- |
| Posted by MYR on September 23, 2008 at 10:47 AM | |
23 Sep 2008 - 'Lady Cop, Papa Crook' anticipated by fans; Michelle Ye transforms for bitter relationship and innocence
'Lady Cop, Papa Crook' anticipated by fans; Michelle Ye transforms for bitter relationship and innocence
Source: Sina Entertainment
23rd Sep 2008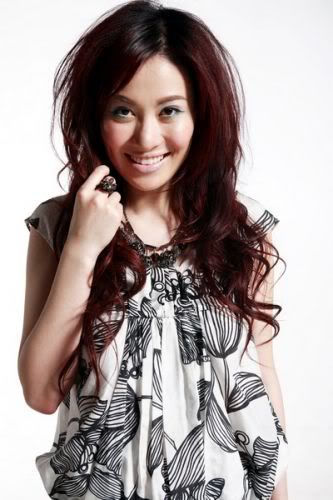 Actress Michelle Ye is recently busy filming new series 'Shi Jie Shi Wo Men De' in Xi An. After her success in progressing towards the big screen, Michelle is finally returning to TV screen to give satisfaction to all her series fans. In the new series, Michelle Ye differs from her past career woman or even bitter relationship woman image, and plays a youthful and ambitious university student. This role stirred much effect among her fans, everyone was definitely anticipating this role very much.
As known by all, Michelle Ye's series such as 'Jiao Yi Sheng Ma Ma', 'Central Affairs' and several others all obtained high ratings, becoming the series being re-aired most at several TV stations. Kindhearted girl-next-door Jian Xiao Dan, and also determined career woman Season Sum, Michelle's roles are mostly seemingly to be in the shadows of 'misery'. Audience can easily sot her in tears onscreen. Michelle's crying skill become the factor of touching her fans, she can naturally let real emotions flow, not too fake, not over doing it, and that is how she won her recognition. This time around she plays a student from the rural who passed entrance examination into a prestigious university in the city, an ambitious and diligent student, this role lack the common 'misery' in the past roles, instead having 80% more of the innocence and enthusiasm. This role not only gave Michelle much confidence, when her fans saw her playing university student when visiting the filming set, they were impressed by her wide range of variation in acting.
With her series being much anticipated, her movie 'Lady Cop, Papa Crook' which will hit the screens soon becomes the highlight for her fans. Michelle plays Eason's wife in 'LCPC', also her first time playing the wife of a mafia boss. Such roles are usually mature and calm, yet rich with inner beauty, thus her fans are hoping the movie to release as soon as possible to allow them watch the impressive performance of their idol.