05 Sep 2008 - Michelle Ye: I don't get involved with the rich; denies rumor with Zhang Guo Li's son, Zhang Mo
Michelle Ye: I don't get involved with the rich; denies rumor with Zhang Guo Li's son, Zhang Mo
Source: Wah Shang Paper
5th Sep 08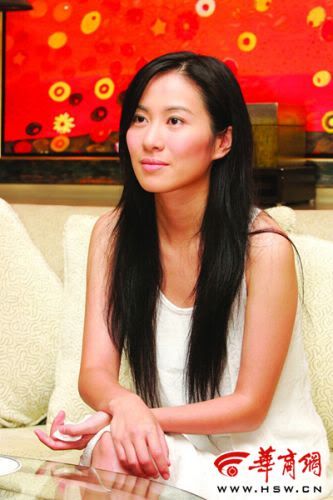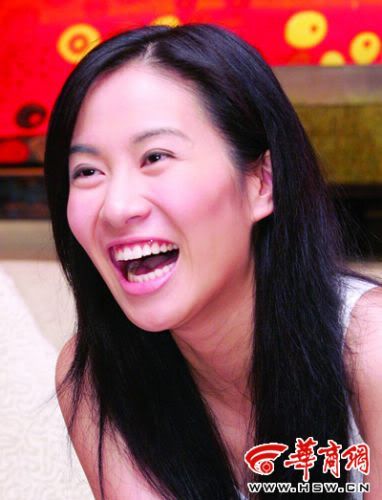 Michelle Ye in an exclusive interview while filming in Xi An
Michelle Ye, a name familiar to most, she was once TVB's most promoted popular fa dan, yet she chose to leave when she was popular. Recently, the household TV's are constantly airing series 'Jiao Yi Sheng Ma Ma' where Michelle Ye plays female lead, while the 'Lady Cop, Papa Crook' movie she was in is also hitting the screens soon. Yesterday, in an exclusive interview with Michelle at Xi An, she expressed that she is focusing most of her time in movies these days.
Happy to talk about her work
Enthusiastic Xi An fans have touched my heart
Michelle Ye is currently filming a new CCTV invested series in Xi An. She plays a university student in the series, passing the entrance examination into Beijing's renowned university, with her ambitious aspirations, she worked hard to achieve success in Beijing, and yet chose to leave just as she succeeded, she chose to return to her hometown to develop it.
Discussing on this role, Michelle was enthusiastic, "I feel that this role is very motivated, I quite like this role. Also, a lot of scenes are filmed in university, so it felt like I've returned to school days, very comfortable." What made Michelle happy was, a crowd of her fans from across the nations who visited her at set while she was filming in Xi An. Michelle said: "I was filming at a university in Xi An that day, in between filming, an auntie was very warm and insisted that I went to her office to rest."
Happy to talk about future
Leaving TVB for the big screens
Michelle signed with TVB after winning the Miss Chinese International pageant, she got solid promotions from TVB, filming, 'Triumph in the Skies' 'Golden Faith', 'Lofty Waters, Verdant Bow', etc series, where she led in many. However, Michelle instead chose to leave just when she became popular. For this choice of hers, Michelle said she never regretted, "I've always wanted to film movies." Recently, Michelle worked with Sammi Cheng and Eason Chan to film a movie 'Lady Cop, Papa Crook' which will hit the screens soon. This is Michelle's first time playing a pregnant lady as well as the wife of a mafia boss. Also just finished fiming her movie 'Assassins; of Johnny To's production where she played an assassin in the movie, "I really like Johnny To's work, in my eyes, he is a warrior, he has his own styles." Meanwhile, Michelle also mentioned that director Wong Jing is her mentor who brought her into the movies industry.
Happy to talk about relationship
The rich and I are not in the same league
Recently there are rumors about Michelle Ye and Zhang Guo Li's son, Zhang Mo. Towards this rumor, Michelle said that they were merely friends. "We only collaborated in movies, we don't have much contact."
Lots of Hong Kong artists have married into the wealthy families, does Michelle wish to follow their steps? Ever since her debut, she has had some boyfriends, including one in the industry, but there never was any rich entrepreneurs pursuing after her. Michelle smiled saying that the rich and herself are not of the same league, "Maybe it's my character! I don't get involved with them. I do want a boyfriend who is talented and good looking, when he is talented, he will surely be financially secure."