| | |
| --- | --- |
| Posted by MYR on August 19, 2008 at 10:13 AM | |
19 Aug 2008 - Michelle shoots advertisements with elegance; new series with CCTV much anticipated
Michelle shoots advertisements with elegance; new series with CCTV much anticipated
19th Aug 08
Source: Tom Entertainment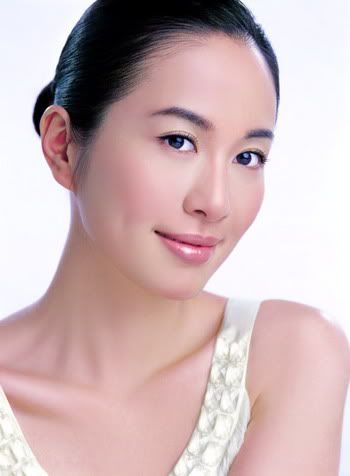 Recently, a youthful university themed series, also the series of the year for CCTV has begun filming in Xi An. Skillful actress Michelle Ye will play female lead in the series. Michelle who has been dynamic in the movies industry lately has finally returned to work on series, allowing fans to anticipate. 'Lady Cop, Papa Crook' which will be aired in the upcoming Mid Autumn Festival, and with 'Assassin's which will wrap up its filming soon, Michelle Ye has transformed from a gentle yet determined wife of a mafia boss into a cold-blooded yet affectionate assassin, and in the new series, Michelle Ye will once again transform – to play a poised yet down to earth university student who has her own aspirations. Playing such a variety of roles in succession, the wide range of flexibility and magnitude of talent of this new movie industry talent becomes evident.
Michelle Ye who has been performing well in both movies and series, relied on her elegant aura and popularity to steadily become the popular favorite. Not too long ago, she flew to Shanghai in low profile to shoot advertisement for some popular brand cosmetics products. During the shooting of advertisement in the past, Michelle Ye has always made use of her natural beauty, as well as her admirable milky smooth complexion which becomes the highlight of the entire advertisement. In the current advertisement, Michelle, with her fine performing skills, successfully enhanced the entire advertisement.
Recently, the Ausnow bath products advertisement is being aired by several southern channels stars Michelle Ye, it was also her first time working together with Olympic champion Wu Min Xia. Speaking of Olympics, Michelle Ye has represented Hong Kong to be the on site reporter in 2004, personally experiencing such a global event is definitely memorable for her. However, during this year's Olympic, Michelle can only spend her time with filming crews, and is unable to attend Olypics personally. However, Michelle expressed that she will make time to watch. She also hopes to reward her supportive fans with an excellent series.