| | |
| --- | --- |
| Posted by MYR on August 12, 2008 at 11:42 AM | |
12 Aug 2008 - Michelle Ye: One car crash, in love with racing
Michelle Ye: One car crash, in love with racing
Source: Jing Hua Paper
12th Aug 08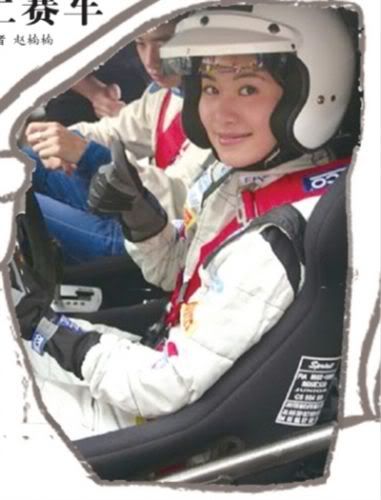 Four years ago, Michelle was the Hong Kong television channel site reporter for Athens Olympics Games. When discussed about Olympics, Michelle Ye, as a fan of racing hopes that racing will soon be included in Olympics…
Michelle Ye also has her interests towards athletics, diving and several other sports. Her passion towards sports is unwavering, having trained for dance since young age.
After the Wenchuan earthquake, Michelle Ye participated in a charity car race to raise fund for the victims. IT was this one special experience when she fell in love with this extreme sport of car racing. During the race, Michelle was a totally inexperience newbie, but under the guidance of a child prodigy racer Jim Ka To, her performance was outstanding, surpassing other racers confidently, one after antoher, including male racers. In the third lap, she was second. Hwoever, during a bend when she finally surpassed the first position racer, Chen Juanhong, Chen's car swerved out of control, thus Michelle was forced to apply emergency brake when the third car from behind, Li Shan Shan rammed into her. Her car suffered severe damage and tire puncture and thus was forced to withdraw from the race. Although she suffered minor injuries, Michelle was since then appealed by the charisma of car racing. She was so passionate about it that she suggested it to be included in Olympics as one fo the event.
When reporters ask her to give the athletes a recommendation of a dish, Michelle recommended mushroom-lotus broth. She said: "It is very tasty, mushroom and lotus is nourishing for our body." When asked how athletes in vain can be comforted, Michelle immediately suggested a hike along the great wall in order to soothe oneself. When standing at the highest point of the great wall, all despair becomes unimportant and insignificant.