03 Jul 2008 - Turning to progress in Mainland; Uses famous icon for shortcut; Michelle Ye dates Zhang Guo Li's son
Turning to progress in Mainland; Uses famous icon for shortcut; Michelle Ye dates Zhang Guo Li's son
Source: Apple Daily
3rd July 2008
'Rumor Queen' Michelle Ye who is 28 this year has been progressing in Mainland ever since her break up with 'Shell King' Chan Kwok Kiong. Earlier on she was discovered to be together with Zhang Guo Li's son, the currently 25 years old, Zhang Mo. A netizen claimed to have snapped their photos in Disneyland, where they seem intimate.
Michelle Ye who has the label 'Rumor Queen' is progressing in the Mainland market these recent years, the day before last, she was present at Shenzen as the guest to present an award at the '8th Anniversary of Chinese Media Awards'. Recently, the re-airing of her series, 'Triumph in the Skies' where she collaborated with Francis Ng received good ratings peaking at almost 10 points, where approximately 620 thousand viewers watched.
Wtching Mickey musicals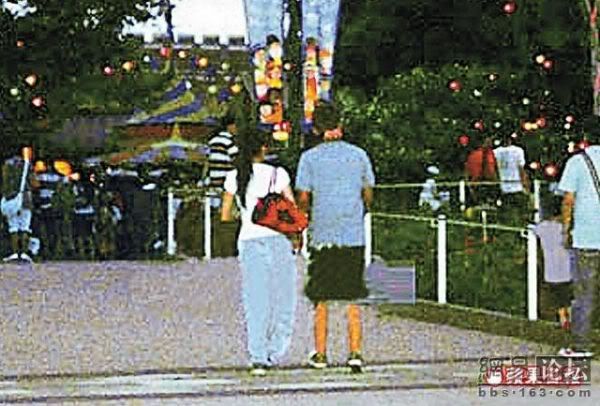 Outing at Disneyland
Michelle Ye and Zhang Mo were photographed to be in an outing at Disneyland where they were both walking shoulders to shoulders, and their gestures seem intimate.
Recently, although Michelle Ye is busy filming Johnny To's production, a Cheng Pou Sui directed new movie 'Assassins', the day before last, a netizen claimed to have photographed Michelle together with Mainland's famous actor, Zhang Guo Li's son, Zhang Mo who is also an actor, at Hong Kong's Disneyland. Both of them seemed intimate and seemed to be a couple in a good relationship.
There were netizens who revealed that a few months ago, (he) saw Michelle Ye and Zhang Mo shopping while dating, they seemed intimate and recently some netizen photographed them going on an outing together at Disneyland, claiming Michelle Ye and Zhang Mo were watching Mickey's musical and they seemed intimate, oblivious to people around them. The netizen said: "While awaiting for the starting of the musical, my eyes caught the back of a very familiar guy, a Minnie headband was hanging by his neck, the guy has a mole on the right side of his face, isn't that Zhang Guo Li's son? He was holding hands with a fairly slim girl, when I took a better look it was in fact Michelle Ye, she looked much thinner in person and she did not have any make up on."
After entering the venue, Michelle Ye and Zhang Mo was coincidentally sitting just in front of the netizen, the netizen claimed that both of them started getting intimate just as they were sitting down, not bothering that most people around them were children. From the photos taken, it can be seen that they were sitting closely with shoulders touching, and got even closer by the time.
Mainland reporters called Zhang Mo to clarify on the relationship but he did not answer, as for Zhang Guo Li's opinion on his son's relationship, when he heard of the words 'elder woman, younger man' relationship, he immediately hung up. After Michelle Ye and Zhang Mo collaborated together to film a Mainland series 'Jiao Yi Sheng Ma Ma', they had rumors. Our reporters called Michelle's manager, Debbie, she replied: "They got to know each other during filming, it was a group outing, we went out for fun together, others were not included in the photos, they are not dating.
Clever in taking the chances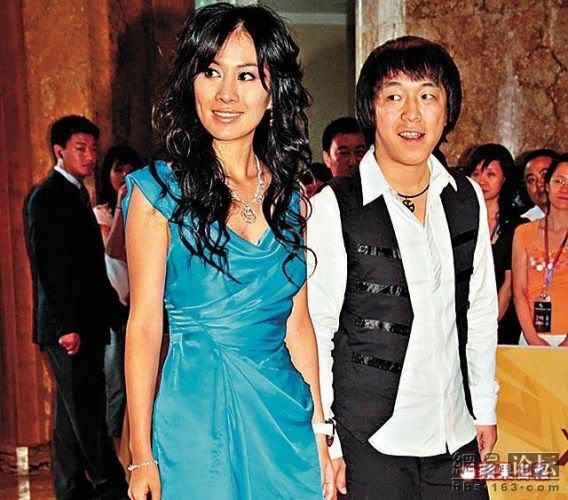 Michelle Ye and Huang Bo attending '8th Anniversary of Chinese Film and Media Awards', she looks to be happily in a relationship.
Michelle Ye in fact has always been clever in taking her chances. In 2002, when Vicki Zhao and her then boyfriend Ye Mao Qing were in the steam of their relationship, becoming the hot topic of the nation, out of the blue, Michelle Ye too becomes very close with him; in 2004 during Olympics, it was rumored that she got together with Xiong Ni now when she goes to Mainland, she is rumored to have a relationship with Zhang Guo Li's son, Zhang Mo, being so clever with her moves, its no wonder she is often said to create rumors to gain fame.
Depending on father to enter Entertainment Industry
25 years old Zhang Mo linked to Michelle Ye, is the son of a famous Mainland actor Zhang Guo Li. In 2002, he was studying in Central's Film Academy. In 2004, he was forced to stop his studies due to claims that he abused his girlfriend, Tong Yao, from the same academy. As his father Zhang Guo Li has a high status in the entertainment industry, Zhang Mo was criticized by netizen to be given special treatment and not sued for his misdeeds.
Zhang Mo who has just common luck, got to act in several Mainland series due to his father, including 《 濟 公 新 傳 》 , 《 少 年 嘉 慶 》 and 《 鐵 齒 銅 牙 紀 曉 嵐 III 》 etc.
Michelle Ye has been having lots of rumors since her debut, famous for using rumors to gain popularity; her rumored boyfriends are all either wealthy or famous.
Xiong Ni: September 2004, Michelle interviews famous diver, Xiong Ni in Athens, it was later photographed Michelle giving goodbye kiss to Xiong Ni at airport.
Ching Siu Tung: Michelle Ye was photographed in November 2004 to be with director Ching Siu Tung at a western restaurant, and then discovered to overnight at Ching's house, only leaving the next day.
Chan Kwok Kiong: December 2005, Michelle was discovered to be dancing intimately with 'Shell King'
Chan Kwok Kiong at a famous club in Beijing.
Zhang Yu Tong: Michelle Ye was discovered on the eve of Lunar New Year to be dancing in a hotel, though she calls him her godfather.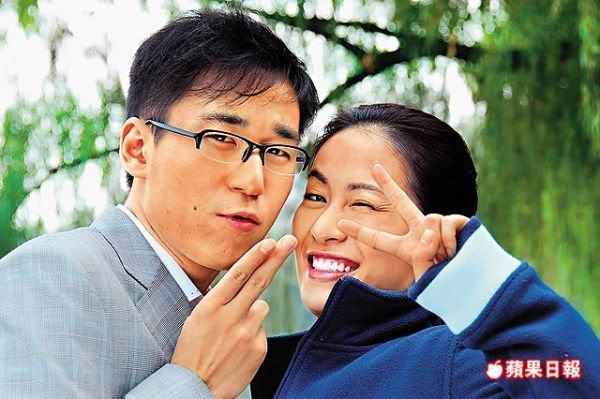 Michelle Ye and Zhang Guo Li's son, Zhang Mo, collaborating in a Mainland series 'Jiao Yi Sheng Ma Ma', their chemistry seemed as good as they were a couple in a real relationship. A photo in the series.