02 Jul 2008 - Michelle Ye attends awards ceremony with much radiance, center of attention for being sponsored by top brands
Michelle Ye attends awards ceremony with much radiance, center of attention for being sponsored by top brands
Source: Sina Entertainment
2nd July 2008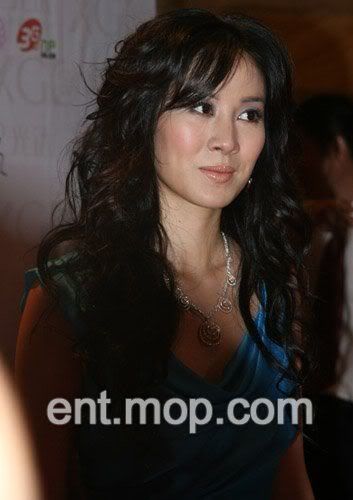 Michelle Ye appeared in top brand sponsored blue evening gown
The much anticipated '8th Anniversary of Chinese Film Media Awards' was held at Shenzen the day before last, countless of stars from the film industry were present at the ceremony. Popular celebrity, Michelle Ye, who has been busy filming her movie, 'Assassins', was also present to award the Best Supporting Actor as invited by the organizers.
The scene of the awards night was filled with stars. Besides harping on the winners of awards, the award presenters also become the target of attention of media. Among them, popular female celebrity Michelle Ye caught most attention. Dressed in Italian top brand sponsored bright blue evening gown, her sparkling jewelries were also sponsored by State's top brand, Tiret. Michelle Ye who has endless of new works and is continuously working hard in the movie industry has obviously became the target icon of top brands around the globe. With her entire attire and accessories valuing over 2 million, her natural beauty was even more enhanced; winning attention everywhere she went, becoming one of the most focused on award presenter.
After the ceremony, Michelle Ye become the target of all media. Her filming of 'Assassins' as well as her upcoming works were the topic of interest by all. Towards her movie 'Assassins' she expressed that she is personally filled with anticipation, as it is a work she has spent much effort on for a long period of time. 'Assassins is about an assassinating organization. When her image as an assassin was disclosed, fans were excited and anticipates the release of the movie. T was also disclosed that after the filming of 'Assassins', Michelle Ye will be working on a new series.
--------------------------------------------------------------------------------
Source: East Daily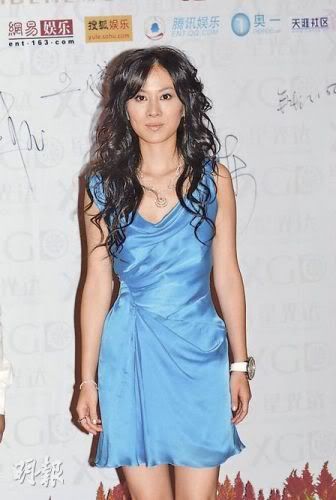 The red carpet was honored by the presence of invited guests, Bowie Lam, Tavia Yeung and Michelle Ye, etc. As the guests were sponsored accessories, the security at the scene was tight. Among the guests, Michelle Ye appeared with long, wavy hair, her facial features looked refreshing, and was almost not recognized by others, definitely fitting the saying of 'A girl transforms 18 times as she matures'(Chinese saying).
--------------------------------------------------------------------------------
Source: Ming Pao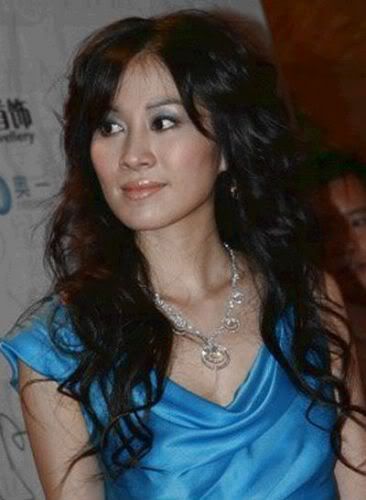 Michelle Ye working in Mainland, hides away her sexiness.
--------------------------------------------------------------------------------
Source: Southern City Paper

Michelle Ye
Critique 1: This ocean blue color is the most popular color of the season, if the dress was a little longer, and her hair is slightly lifted a little, the effect would be even better, as for those un-matching color pair of shoes, they should be changed immediately!
Critique 2: This wild hairstyle and this blue evening gown clearly portrays her innermost feeling, it totally radiates her feminine sexiness.