| | |
| --- | --- |
| Posted by MYR on June 25, 2008 at 10:22 AM | |
25 Jun 2008 - 'Assassins' filming in Hong Kong; Michelle Ye's assassin image becomes highlight
'Assassins' filming in Hong Kong; Michelle Ye's assassin image becomes highlight
Source: Tom Entertainment
25th June 2008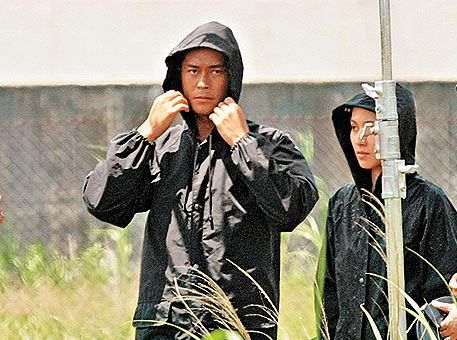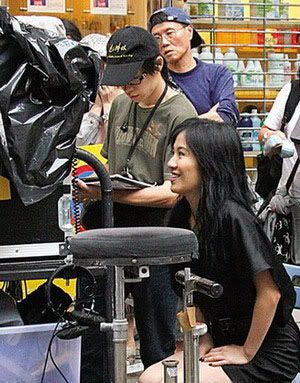 Directed by Cheng Pou Sui and a production of Johnny To, popular actors Louis Koo, Michelle Ye and Richie Ren collaborate to star in 'Assassins'. Being labeled as the third sequel of Galaxy Entertainment Group's impressive production of 'The Longest Night' and 'Running Out of Time', 'Assassins' is highly anticipated and well regarded by outsiders since the day they started filming.
As 'Assassins' is being filmed in secrecy and low profile in Hong Kong, the movie plot and character image are very scarcely revealed. The day before last, the movie was filming an outdoor scene where the leads', Louis Koo and Michelle Ye, image were finally disclosed. Louis Koo who was in a black suit was exceptionally handsome, his cool expression caused audience to anticipate the movie's plots even more. Michelle Ye who has always been gentle and sweet looking changes from her past image altogether, and breakthroughs to appear as a female assassin with several appearances. Just her occasionally cool and tender expressions, it totally proves the efforts of the director in creating a richly reserved character.
'Assassins' is about an assassinating organization, the outdoor scene filmed that day was: Louis Koo and
Michelle Ye both play assassins, they were flying kites to assassinate their target victim. However, a sudden pour of heavy rain caused everyone to be in chaos, thus they had to change their means of assassination. Both of them in the black raincoat were thoroughly gorgeous, the poise of their eyes was especially alert; they were totally absorbed into the movie, portraying their roles very earnestly. Louis Koo and Michelle Ye are from the same TVB school, but have yet collaborated, their collaboration this time is exceptionally refreshing. Both the handsome man and beautiful lady are good actors, thus audience are anticipating the release of 'Assassins' even more than ever.