19 Jun 2008 - Sequel of 'Central Affairs' has excellent achievement, Michelle Ye breakthroughs to a higher level
Sequel of 'Central Affairs' has excellent achievement, Michelle Ye breakthroughs to a higher level
Source: Tom Entertainment
19th June 2008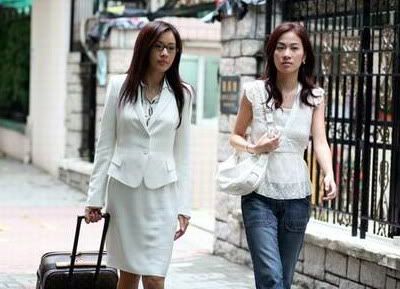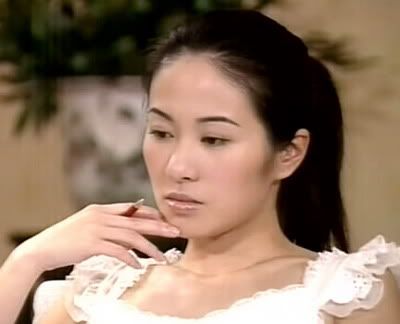 'Central Affairs' with the insurance theme gathered Michelle Ye, Patrick Tse, Raymond Wong as well as several other popular stars, demonstrating the ups and downs of the plot with excellent acting, and is ceaselessly becoming the top achiever for viewing rates at both Hong Kong and Mainland. The day before last, the sequel of 'Central Affairs' – 'Central Affairs 2' was aired right after the first series, it won exceptionally high responses from audience.
TV series queen, Michelle Ye, played female lead, Kong Hoi Lan in 'CA2'. Similar to her role in the first series, Hoi Lan is the ultimate appeal of the series, a character which falters in between a career woman and an evil woman. Most audience are very impressed by Michelle's performance in 'CA2', she successfully portrayed her character, Hoi Lan, solidly, especially throughout her stages of transformation. As compared to the fist 'CA', the portrayal of Hoi Lan is a challenging attempt for Michelle Ye. She plays a naïve student initially, who then turns to become a determined career woman after several obstacles. Michelle Ye utilized her talent in acting as well as her ability in understanding to enriched her character entirely, allowing Kong Hoi Lan to become more realistic, solid as well as deeply touching.
'CA2' as compared to the first 'CA' has even more twists in its plot. Tong Zi Shu was bringing her two daughters to reunite with her husband in Hong Kong when her younger daughter, Kong Hoi Lan was kidnapped at the train station, while her elder daughter witnessed the entire incident but did not call for any help. This incident seeded the hatred in Hoi Lan's heart, while Hoi Chiu also became guilty later on. Twenty years later, Zi Shu had an accident when looking for her lost daughter, and finally found Hoi Lan due to her rare blood type. The pair of mother and daughter finally reunited, while Hoi Chiu who was guilty for allowing her sister been kidnapped, thus became very tolerant with her. Hoi Lan came to face with a string of unfortunate incidents, igniting her hatred of vengeance, and along her vengeance road, when she lost her loved ones one after another, Hoi Lan finally realized to repent for her mistakes and was determined to save the entire corporation from its disaster…
With such an excellent plot, 'Central Affairs 2' achieved high viewing rates upon its first airing, especially with the impressive performance of Michelle Ye, which became the highlight of the series. It is revealed that Michelle Ye is recently filming a movie of Johnny To's production, 'Assassins', where upon completion, she will again be filming her latest series, allowing fans to anticipate on.