26 May 2008 - 'One Foundation' Celebrity Car Race raises seven hundred thousand charity fund
'One Foundation' Celebrity Car Race raises seven hundred thousand charity fund
Source: Xinmin Evening
26th May 2008
Yesterday, Jet Li's 'One Foundation' Celebrity Charity Race was held in Shanghai's international circuit, the race was to raise fund for the Sichuan earthquake catastrophe, and it managed to raise seven hundred thousand RMB. One call from Jet Li, and there were several celebrities who volunteered. Participating in the race yesterday were Bowie Lam, Michelle Ye, Mai Hong Mei, Liu Hong Yin, Liang Jin, Gao Qi, Jason Wu, Lee San San, Carlo Ng, Stanley Tong, Chen Juan Hung and Sun Nan, while Wang Zhi Wen and Ruby Lin were also present as 'cheerleader team'.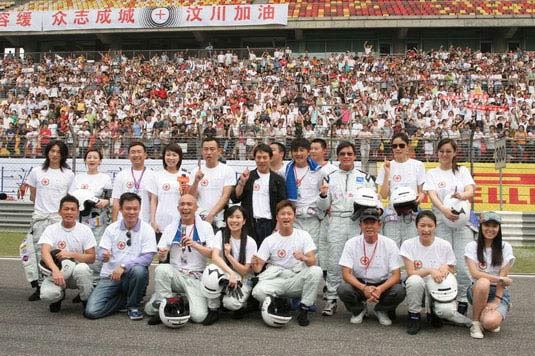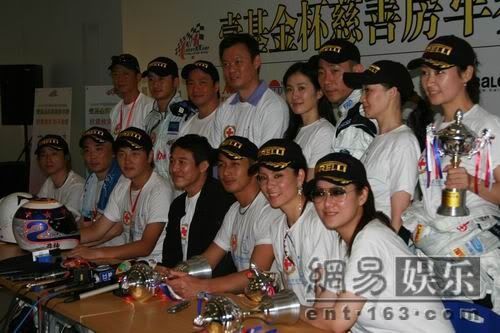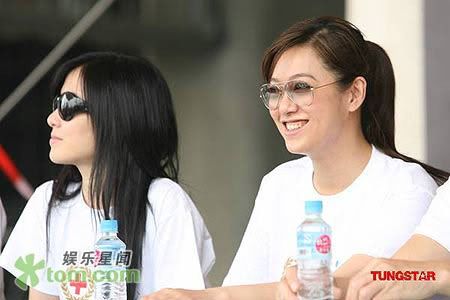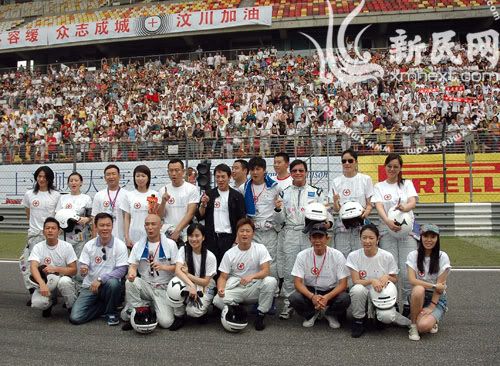 Earnest in Race
Although it was a celebrity race, the participants however did not 'walkover'. Although the battle was not professional, it had tight competition nevertheless. 12 participants set off, with only 8 participants passing the end point. Before the end of the first lap, Jason Wu and Stanley Tong crashed into one another while competing to outdo one another, both had to withdraw from the race. Chen Juan Hung came first after the fist lap. Other female racers were performing impressively as well, after the second lap, the top three places were all female racers: Chen Juan Hong, Lee San San and Michelle Ye, the three of them were just right after the other. Once, when both the three cars crashed together, Chen Juan Hung and Lee San San were not affected much, but as Michelle Ye's car was crashed from both the front and back, damaging greatly, she was thus withdrawn from the race. Sun Nan and Carlo Ng were good racers as well, surpassing a few leading female racers at a point of time, but as both their cars crashed together, Sun Nan's car suffered punctured tire just before the finishing line, sadly sending away his trophy to others. Finally, the top three in the male group were, Carlo Ng, Liu Hong Yin and Gao Qi, while the top three female were Chen Juan Hong, Lee San San and Liang Jin, the overall champion was Chen Juan Hung.
A very clear aim
Although the competition was steep in the race, the celebrities were very clear of their aim, to raise fund for the unfortunates. Reporters met Michelle Ye after the race, and saw her car which was dented badly in the left front side, as well as punctured left front tire, it was impossible to drive further. Michelle Ye who was a first timer in racing had barely calmed down from the race. During the race, her knee was injured, hurting so badly she nearly cried, but being able to raise fund for charity, she felt it was definitely worth it. Gao Qi's words probably spoke the voices of the celebrities: "The position is not important, most importantly, we are able to present the love in our heart to others, to prove that the people of China are united together." Finally, the race managed to raise seven hundred thousand.
Charity spirit can't be measured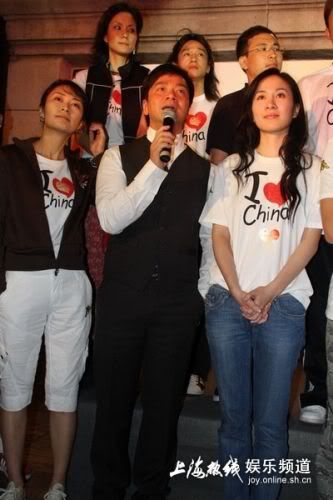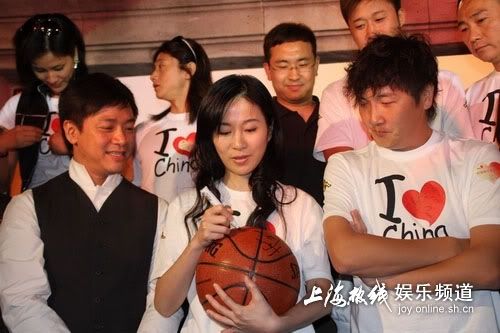 At the press conference after the race, Jet Li clarified two matters. Firstly, him organizing 'One Foundation' was to set up a platform of charity, the idea of 'One Foundation is '1 person + 1 dollar + every month = 1 big family'. "It is 'One Foundation' which raised so much charity fund, and not Jet Li donating this much money." Besides, he also vowed when setting up 'One Foundation', he will never publicize the true amount of his donation: "Charity spirit can't be measured, a dollar and a million dollar, numbers differs, but it comes from the same basic. This should be the promotion of the media, not setting up a ranking list."
Be transparent in spending
Jet Li told reporters, as of today, 'One Foundation' has about 500 volunteers at the earthquake site, "A lot of village are so deep inside, no vehicles can reach, but these volunteers walk every step to bring the necessities to the victims." The first batch of items sent there were quite weird, including rubbish bins, these were informed to be needed by those frontline volunteers. He expressed that he has forgone his work for this year to concentrate on 'One Foundation' work: "All those donators are the bosses in my heart, we have to guarantee that every cent donated to be used transparently, and given immediately to those in need."
--------------------------------------------------------------------------------
Related Video:
http://orz.163.com/1211761390273.html