07 May 2008 - 'Liao Zhai 2' viewing rate breakthrough, Michelle Ye fervently in love
'Liao Zhai 2' viewing rate breakthrough, Michelle Ye fervently in love
Source: Sina Entertainment
7th May 2008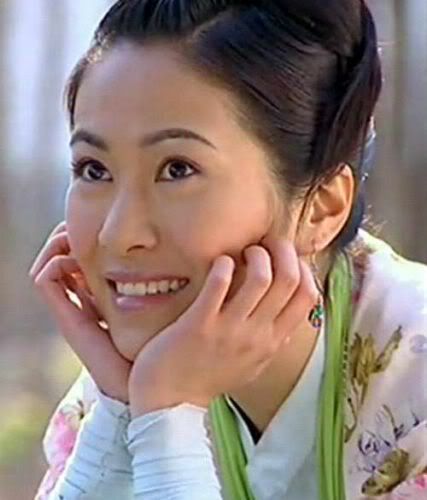 Lighthearted script of ancient series 'Liao Zhai 2' has successfully won high viewing points nationwide ever since its broadcast at all locations.
In Beijing, this series is well supported by audience of the golden slot hour, the viewing rates exceeds the two predecessor series before, achieving up to 2.85, also exceeding last years' viewing rate champion. It is disclosed that since the success of 'Liao Zhai 2' first broadcast at all local stations, it will be simultaneously aired on the four national channels.
In the recent years, all TV stations nationwide are restricting very much on ancient series. However, 'Liao Zhai 2' instead got slotted into the golden hour, obviously the viewing points is highly commendable. Although 'Liao Zhai 2' varies from its prequel, the market of audience surpassed its prequel. 'Liao Zhai 2' has a very strong script as well as commendable line of casts. The series include viewing rate guarantor Michelle Ye, Benny Chan, Eric Suen, etc, popular actors from all three lands. They presented the truly beautiful love story to audience, earning high praises from critiques.
'Liao Zhai 2' consists of 6 stories including 'Ying Ning', 'Yan Zhi', 'Yi Quan', 'Lian Xiang' and 'Luo Sha Hai Shi'. Among them, 'Luo Sha Hai Sh' became the appeal of 'Liao Zhai 2' as the human-dragon love was most anticipated. Michelle Ye changed from her past image, breakthrough with a comedic and naïve role, her mischievous yet adorable Xiao Qiao has a deeply touching love with Eric Suen's scholar role, Ma Ji. Michelle Ye was fervently in love in the film, in order to save her loved one, she sacrificed her flesh and blood, a really moving story.
In comparison to 'Liao Zhai 1', 'Liao Zhai 2' casts is more youthful and refreshing, in addition to the computer effects, it created the perfect 'human-fairy' love atmosphere. 'Liao Zhai 2' used the modern point of view to write about ancient ove, adding lots of romantic airs and beautiful scenes, creative dialogues as well as unique attires allows audience to be pleasantly impressed.