| | |
| --- | --- |
| Posted by MYR on May 5, 2008 at 11:23 AM | |
05 May 2008 - 'Assassin' filmed by Hong Kong streets; Michelle Ye's warm smile attracts crowd
'Assassin' filmed by Hong Kong streets; Michelle Ye's warm smile attracts crowd
Source: http://www.enorth.com.cn
5th May 2008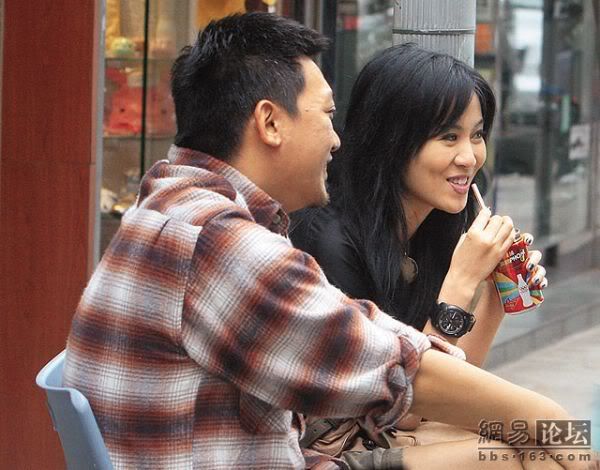 Directed by Cheng Pou Seoi, a Johnnie To production, 'Assassin' is currently being filmed in Hong Kong. As the movie is casting popular stars such as Louis Koo, Michelle Ye, Richie Ren, etc, as well as having renowned director as well as excellent Johnnie To production team, lots of attention has been given to the movie since they first started their shooting. Michelle Ye who has 'TV series queen' title, is currently soaring in popularity due to the recent 'Jiao Yi Sheng Ma Ma', 'Central Affairs', 'Liao Zhai 2', etc. As the female lead of 'Assassin', she is definitely one of the anticipated casts in the movie.
The day before, the 'Assassin' crew were filming a scene of car breakdown at the Mongkok streets of Hong Kong. Michelle Ye was seen with other casts to be in a relaxed yet earnest filming atmosphere. Michelle's image for the scene that day was very appealing: Black blouse, black skirt, black watch, black belt and even black nail polish, her every gesture were visibly charismatic, very cool. During the break time, Michelle and director Cheng Pou Seoi as well as the other crew were interacting very closely, watching the replay together, her earnest manner towards the crew were admirable. The crew at site was seen to be very caring towards the female lead Michelle Ye, their laughter as well as pleasure were obvious, Michelle is also seen to be always smiling sweetly. Several passer-bys recognized her and were praising her to be beautiful while asking for her autograph, Michelle fulfilled their requests to take photos and autographed for them during her short break.
The filming that day was very smooth. Michelle's performance has always been natural, and together with her hard work as well as passion for acting, they are all reflected during the filming. As she had built a solid basic in acting while in TV series, now it seems to be a piece of cake for her to act in movies, she not only understands the emotions of the character well, but also performs very naturally with ease.