03 Apr 2008 - TV series queen Michelle Ye: From youthful to maturity
TV series queen Michelle Ye: From youthful to maturity
Source: Tom Entertainment
3rd Apr 2008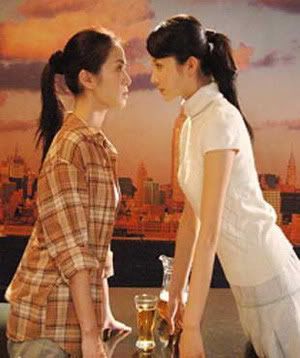 Following the popular airing of 'Central Affairs', 'Jiao Yi Sheng Ma Ma', 'Liao Zhai II', etc in Mainland, the name Michelle Ye has begun to appear manifestly in major media incessantly. She who was once TVB's fa dan, has now successfully earned the title of 'TV series queen' as well as 'New talent of movie industry' from everyone, as she has become the viewing rates guarantor for several series, as well as being the one Hong Kong actress who has successfully progressed from TV small screen towards the movie big screen. For example, 'Central Affairs' starring Michelle Ye immediately emerged champion in viewing rates when first aired in Mainland. Michelle's acting has genuinely matured over the time, allowing audience to witness her transformation from a youthful fa dan to matured prominent roles.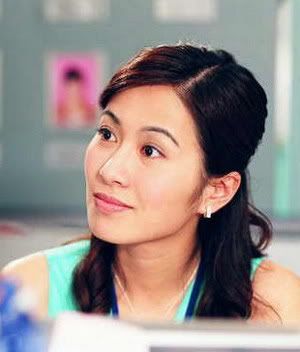 Michelle Ye plays a typically earnest Hong Kong career woman, Season Sum. At the ending of the series, the heart wrenching cry when Season visited the severely injured Ji Kin in his sickbed thoroughly impressed audiences. According to the introduction of director Lei Wai Jyu , that scene was in fact made up by Michelle, Raymond Wong and herself, it was originally not in the script. Michelle's dialogue while she was wailing were also last minute additions, it was the true emotional revelation when she was truly absorbed into that character. Director praised Michelle to be "A highly potential talented young actress, truly a rare treasure."
Following 'Central Affairs', bitter series 'Jiao Yi Sheng Ma Ma' starring Michelle Ye, Zhang Mo and Sun Fei Fei was aired in several channels nationwide, obtaining good viewing rates. A total contrast from the Season in 'Central Affairs', Michelle Ye with her fluent pu tong hua, plays a virtuous girl, Jian Xiao Dan this time around. Xiao Dan's understanding and forgiveness towards her family, her persistence and commitment towards love won touched many hearts of audiences. Michelle Ye's natural and exquisite acting, as well as her lingual talent in both Cantonese and Pu Tong Hua allows audiences to come to recognize the proficiency of this 'TV series queen'.
Recently, Michelle Ye, Louis Koo, Richie Ren, etc are thoroughly absorbed into filming a Johnny To's movie, while her movie 'Sniper' with Huang Xiao Ming will also hit the screen soon in the upcoming May. Simultaneously, many are now hoping for 'TV series queen', Michelle Ye, to bring more and more enthralling series in time to come.