22 Feb 2008 - 'Jiao Yi Sheng Ma Ma', Michelle Ye's tolerance and forgiving touches audience
'Jiao Yi Sheng Ma Ma', Michelle Ye's tolerance and forgiving touches audience
22nd Feb 2008
Source: Sohu Entertainment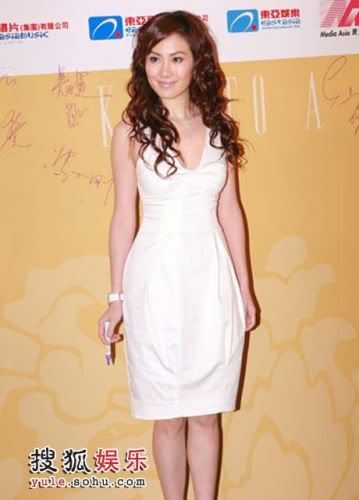 Director Zhang Xiao Guang, scriptwriter Wang Li Ping came together with stars such as Michelle Ye, Sun Fei Fei, Zhang Mo, Li Ying to produce a series 'Jiao Yi Sheng Ma Ma', it airs the final episode on 16th of Feb. The series was aired during the lunar festival, and achieved excellent ratings, winning the tears of Beijing audience as well.
JYSMM revolves about two pairs of mother-daughter, the background of two generations, it is about a sad story. Famous director said: "JYSMM is not merely a simple sad story, it clearly tales about how society these days overcomes obstacles, it is worth audience to reflect about."
The pair of contrasting personality sisters thoroughly attracts audience' attention. Hong Kong popular actress Michelle Ye plays righteous elder sister, Jian Xiao Dan who becomes the victim of her younger sister, experiencing all kinds of obstacles in love and family. She lost her loved ones one after another due to the ploys of her sister, but remained strong in life.
Michelle was successful in portraying the inner complexity of her role, giving audience very impressive impression. When discussed of her touching performance, Michelle said: "Actually, I personally love sad stories, when I was young, I loved to watch Qiong Yao's films."
From her pageant in the States until when she entered TVB to emerge as a popular fa dan, till when she signs contract with Hong Kong Media Asia Films, Michelle has starred in TV series such as 'Eternal Happiness', 'Lofty Waters Verdant Bow', 'Triumph in the Skies', 'Central Affairs', etc., all of which achieved excellent viewing rates, she thus becomes a viewing rate guarantor. TV series 'Jiao Yi Sheng Ma Ma' is
Michelle's first series she acted with Pu Tong Hua. Born in Hangzhou and studying in the States, while progressing her career in Hong Kong, she becomes fluent in Pu Tong Hua, English, Cantonese and several other language, this becomes her selling point to march into the Mainland market.
Sister Fei, Lydia Shum passed away due to illness. Michelle Ye who has ever been in a show with Lydia at San Francisco and Ls Angeles, was very sad when she got the news of her death. Michelle expressed that Sister Fei is a very amiable and optimistic person, her earnest attitude towards work sets a good example for juniors.
After lunar festival, Michele will again be busy with her work. She will be working with a certain renowned Hong Kong director in a movie, and is the female lead. Despite being a movie industry newbie, it is no doubt that a linguist and good actress such as Michelle Ye, will be able to bring audience even more pleasant surprises in future.