19 Feb 2008 - Michelle Ye enters Mainland market, communication important for filming
Michelle Ye enters Mainland market, communication important for filming
Source: Beijing Times
19th Feb 2008
Yesterday, 'Jiao Yi Sheng Ma Ma'series starring Hong Kong actress Michelle Ye, Mainland's actress Sun Fei Fei and Zhang Mo aired its final episode on 3 of China Education channel. Yesterday, Michelle Ye said, after filming in Mainland, she realized communicating with the scriptwriter is very important.
Michelle has ever lead in series such as 'Eternal Happiness', 'Lost in the Chambers of Love', 'Gods of Honor', 'World's Finest' and several others, leaving memorable impressions for the audience. In 'Jiao Yi Sheng Ma Ma', Michelle's perfect Pu Tong Hua amazed audiences, this is a rare discovery among Hong Kong artists. Michelle explained: "I am originally from Hangzhou, I've been to the States to study, and came back to Hong Kong for work, thus I can speak Pu Tong Hua, English and Cantonese. 'Jiao Yi Sheng Ma Ma' films the audio effects together, thus I say my own lines. This is my work after I enter Mainland, in comparison to other Hong Kong artist, speaking fluent Pu Tong Hua is advantageous to me."
After entering the Mainland market, Michelle expressed there are lots of challenges in filming. She says it is important to communicate with the director and scriptwriter, "Because there is a great difference between the economy, culture and priorities of Hong Kong and Mainland. In the series I play an elder sister who sobs uncontrollably after losing her job, but I don't really understand why because to me, you can always get a job anywhere else, there is nothing to cry about. I discussed it over with the director to coordinate our communication, and it's good I can adapt fast, my tears come just when I need it."
--------------------------------------------------------------------------------
Source: Tom Entertainment
19th Feb 2008
(…similar information as above news)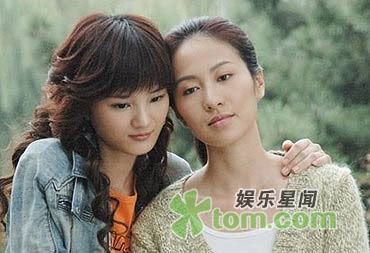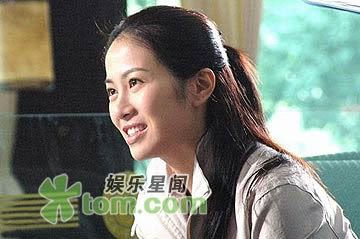 Michelle Ye who has always been known for her in depth acting skills, excellently portrayed Jian Xiao Dan's tolerance, pains and sufferings with her personal views and understanding. Every so often, her few gazes were enough to perfectly radiate her character's emotion, causing audience to love and sympathize her unconditionally, as well as deeply understanding the sufferings of Jian Xiao Dan. Michelle's portrayal of Jian Xiao Dan's kindness and virtue not only earned the tears of audience but also won their hearts entirely.
TV series 'Jiao Yi Sheng Ma Ma' applied simultaneous voice recording, but Michelle Ye's perfect intonation of Pu Tong Hua amazed most audience, this is indeed a rare discovery among Hong Kong actors. Actually, Michelle Ye is from Hangzhou, and has been to the States for studies. In 1999, she represented New York to participate in Hong Kong TVB's Miss Chinese International pageant, and won both the crown as well as the 'Miss Classic Beauty' award, where she later signed with TVB and entered the entertainment industry. She has acted in popular series such as 'Gods of Honor', 'Reaching Out', 'Network Love Story', 'Eternal Happiness', 'Golden Faith', 'Triumph in the Skies', and several more, and was also TVB's popular fa dan. Her experience of living and working in Mainland, States and Hong Kong, built the culture background of Michelle Ye, she is not merely fluent in Pu Tong Hua, English and Cantonese, but she too constantly learns about the excellence of both western and eastern culture, and thus becomes incorporated of both the west and east., an actress with her personal unique appeal. Michelle who has currently successful progressed towards the big screen, has also successfully won the Mainland market through her language fluency advantage.
'Jiao Yi Sheng Ma Ma' can be said to be a beautiful series which wins the tears of audiences. Michelle's outstanding performance allows Mainland audience to further recognize her, while her deeply touching performance in the series has definitely won countless hearts in Mainland.