| | |
| --- | --- |
| Posted by MYR on February 15, 2008 at 11:16 AM | |
15 Feb 2008 - Raymond Lam rumored to meet Michelle Ye in Pan Yu
MYR would like to strongly insist & verify that this is just a misunderstood rumor - NOT A FACT!
Raymond Lam rumored to meet Michelle Ye in Pan Yu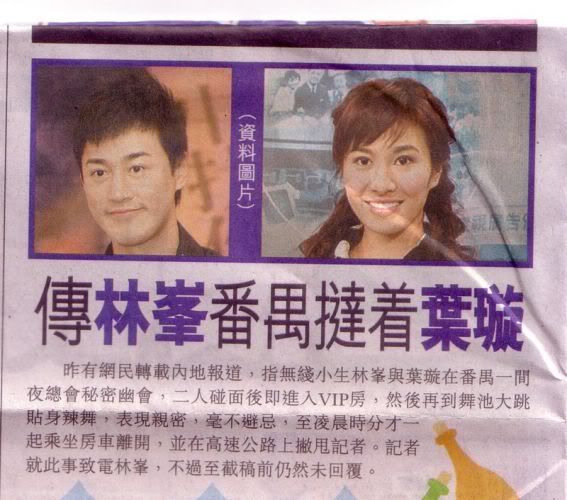 Source: East Daily
15th Feb 2008
Yesterday, netizen revealed news from Mainland, claiming TVB siu sang, Raymond Lam had a secret date with Michelle Ye in a nightclub in Pan Yu. Both of them met up and entered VIP room immediately. They later reappeared at dance floor, dancing together, looking very intimate, without any sense of avoidance altogether. It was not until just before dawn that they left together in a car and lost the reporters in highway. Reporter called Raymond directly for clarification on the matter, but has not received any response at time of printing.