03 Jan 2008 - 'Central Affairs' lead actress, Michelle Ye: Was once a TVB series salesperson, reminisces TVB
'Central Affairs' lead actress, Michelle Ye: Was once a TVB series salesperson, reminisces TVB
3rd Jan 2008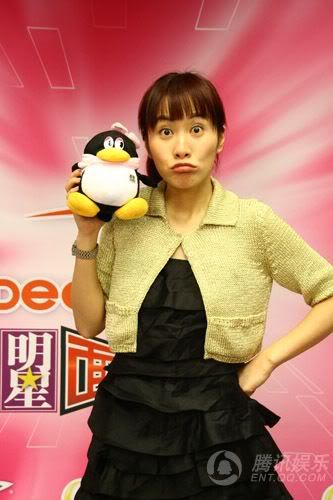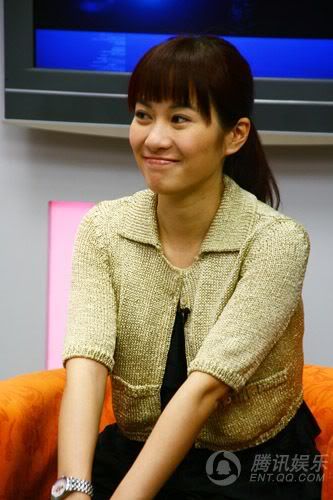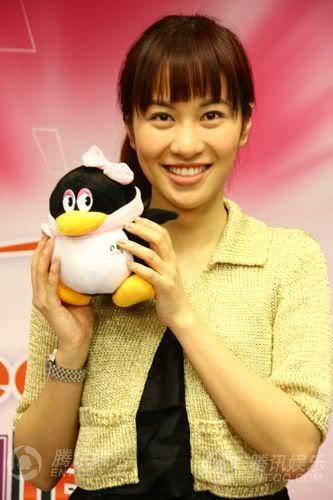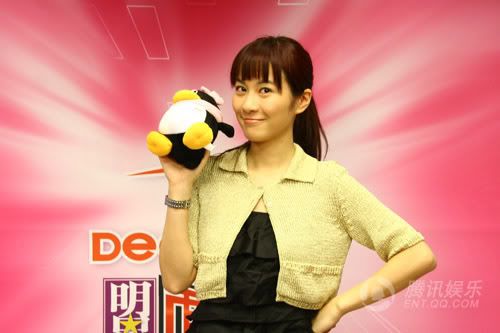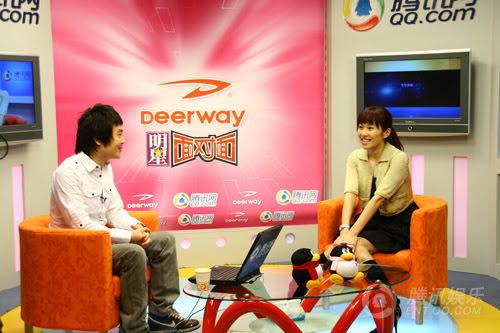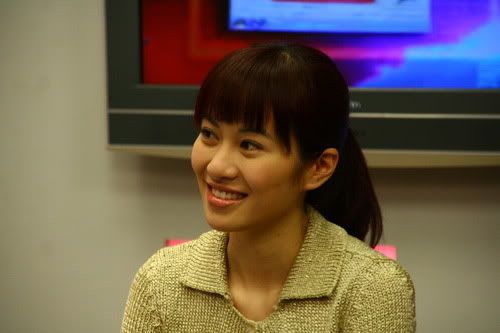 Recently, audiences are admiring the exciting plots of 'Central Affairs' on Hunan TV at the 10pm slot. In this miraculous major production of ATV, Michelle Ye plays female lead, Sam See Sun (a.k.a Season). She finds herself in between two men and this, results in love hate and unexpected changes in her life fate, also further spicing up the series plot. After leaving TVB, Michelle leads in ATV's major production and received excellent viewing points. When discussed of this, Michelle was in lament, she expressed her entrance into the industry was also different from most people – it all in fact began when she started working for a video tape shop.
Michelle Ye who was born in Hangzhou, but then resided in the States since young and later returned to Hong Kong for her career progression, has long gotten accustomed to such a varying life. It was as if a normal consistent life would in fact let her have a hard time to adapt to. This girl who usually wins audience' love for her refreshing beauty, is in fact a downright playful person in reality, she loves imitating the 'seahorse' mimic of SinChan, thus her fans gave her a nickname 'Seahorse'. When discussed of her career lifespan, Michelle said, maybe everything was indeed fated coincidences, or it seemed as though it was already planned, from her beauty pageant until her entrance into TVB and later in ATV, she began to prove her acting skills. But who knows who Michelle's acting teacher is? She expressed that she has ever worked for a video tape shop since young, and she will watch the video tapes when there is nothing to do. Even before she came to TVB and ATV, she has watched countless of Hong Kong series, Taiwan series as well as Mainland TV series, she also loves acting out some scenes in the series, thus learning some acting skills as time goes by. When she first entered TVB and played the lead character Lian Hua, her love with Na Zha was one that audiences enthusiastically remember.
Although Michelle's glamour radiates everywhere, she in fact self claimed that she is indeed an 'outdated' person. The role she wishes to try most is one in the 30s / 40s era, holding a scented fan and wearing cheongsam image. She explained it may be because she can feel such a desire in her bone. Nevertheless, Michelle is satisfied with the Season in 'Central Affairs', she told the reporter: "Season is a very smart girl, she was initially very naïve, but in the changing times she learnt to adapt, it will be more interesting towards the end, on this part, director Wong Jing has spent lots of effort, hopefully audience can continue watching to the end, and to truly experience what the character is undergoing in her heart and emotion transformation.
Although deemed by many as TVB's betrayer, Michelle did not avoid discussing about her years with TVB. From her days in the pageant, Michelle still can clearly recall the scene, using her own sincere words; the feeling at that time was really naïve, a very simple happiness. Although everything is now a past history, but in Michelle's heart, these will become everlasting memories that will never fade