01 Mar 2007 - Michelle Ye got hit oppressively; injured all over
Source: Apple Daily
Michelle Ye got hit oppressively
1st March 2007
Michelle Ye who has always been known for being very good at dealing with man, even the rich Zheng Yutong recognized her as his god-daughter, plays a pitiful wife who gets hit oppressively in 'The Closet' movie.  However, Michelle instead did not express any pain, and asked Eddie Cheung to hit her harder.
Michelle currently has diverged to earn more of Renminbi (working in China), but she still accepts filming Hong Kong movie all the same.  Michelle and Francis Ng together with Eddie Cheung starred in the movie entitled 'The Closet' which will be in the cinemas starting the 8th of this month.  In the film, Michelle plays a pitiful woman who suffers from schizophrenia and constantly gets hit oppressively by her husband, Eddie Cheung.  Michelle who first acts in a horror movie got herself frightened even before frightening the audience, she said: "Initially, I thought I'm supposed to scare others, but in fact I was frightened by the little girl who acted in this movie even before I started filming, her look and pair of eyes are very eerie, causing me to feel quite uneasy each time we finished work and returned to the hotel, and not being able to fall asleep each night."
Traveling is more distressing
Besides being frightened, Michelle needs to run around while screaming in this film as well.  In one of the scene where her husband, Eddie Cheung discovered her affair with Francis Ng, he slapped her severely, and even pushed her to fall onto the sofa.  In order to film this scene, Michelle's knee was bruised by the hit, but she instead claimed to not feel the pain, she said: "It doesn't really hurt, but I usually get bruised easily!  We've already discussed over it, how I would be hit and how I was to fall, to give a realistic feeling and good performance I even asked Fai gor to hit me hard.  To talk about what's more distressing, it would be the traveling, I am filming a series in Hangzhou, thus I need to travel a lot between these two sets."
Praising Francis Ng as a good actor
Michelle expressed that she has benefited a lot from her golden chance of collaborating with Francis Ng: "I am already quite familiar with Francis as we've worked together before in the series 'Triumph in the Skies'.  He is very experienced in filming movies and will give me tips on the details every once in a while.  For example, how I can instantly portray a madly evil glare, and to look really like an insane person."
Photo: Michelle Ye got hit oppressively by her husband when he discovered her having an affair with Francis Yip, in the chaos, Michelle was pushed till she fell onto the floor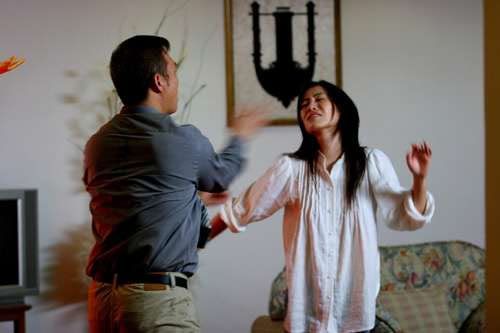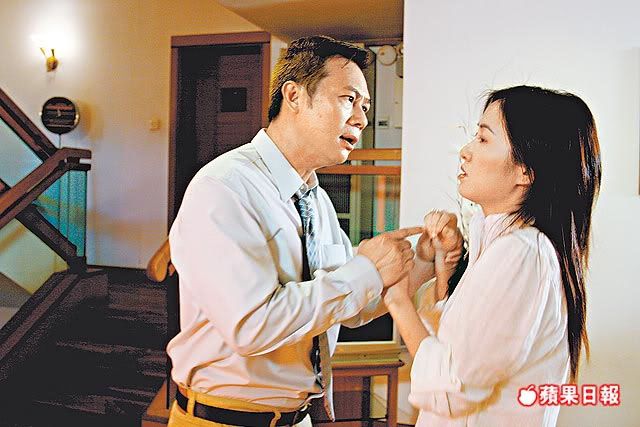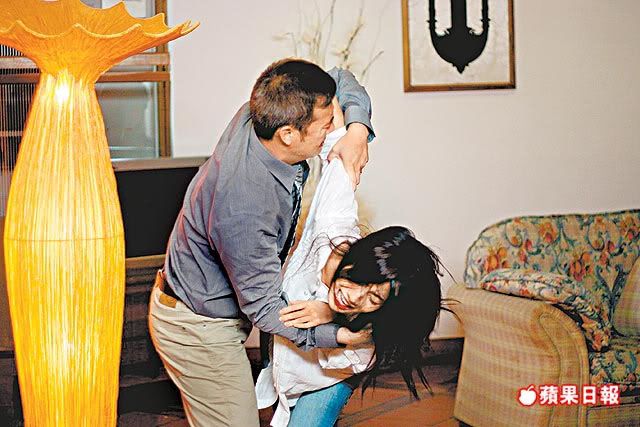 Photo: Eddie Cheung and Michelle Ye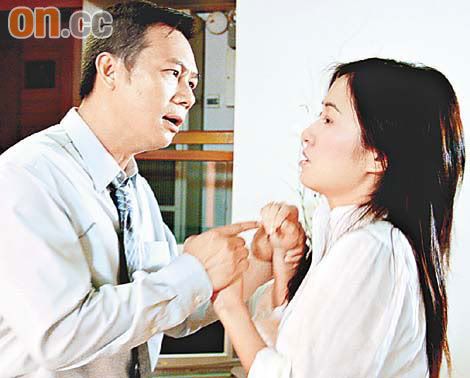 Photo: Francis Ng and Michelle Ye has an affair in the movie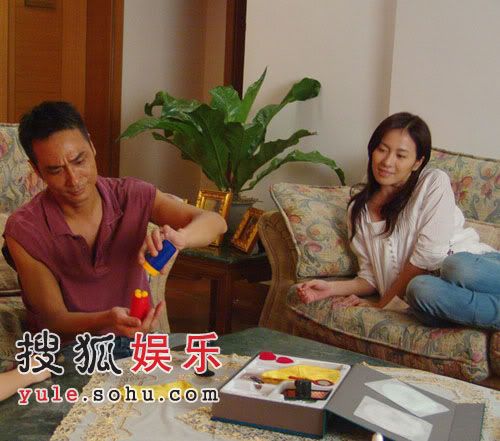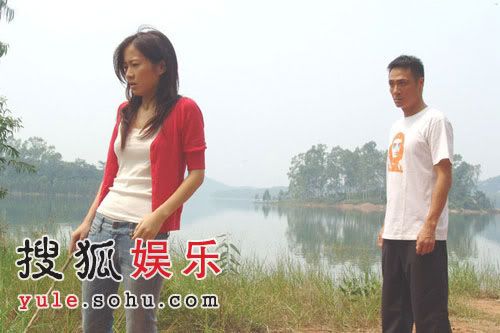 _______________________________________________________________________________
Source: Tai Yang Bao (Sun Paper)
Michelle injured all over after being hit
1st March 2007
Eddie Cheung, Michelle Ye and Francis Ng has many scenes together in the new movie of Xing Hao.  Michelle Ye who plays Eddie Cheung's wife suffers from schizophrenia while Eddie constantly suspects that she has an affair with their neighboring Francis Ng, and constantly hit her oppressively causing her to be injured all over.  Michelle said: "Actually it is not really painful, but I'm easily bruised!  We've already discussed over how to film it beforehand, everybody know their position, and to give a more realistic performance, I asked Eddie Cheung to his with his might, and no need to reserve his strength."
On the other hand, Michelle who has ever worked with Francis Ng in 'Triumph in the Skies' praised him to have rich experience in filming movies and has good acting skills.  He often took the initiative to give her tips on acting movies and how to radiate a schizophrenia patient's glare.
Photo: Michelle Ye being hit oppressively and slapped by Eddie Cheung, causing her to be injured all over.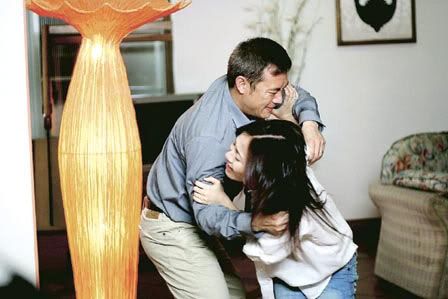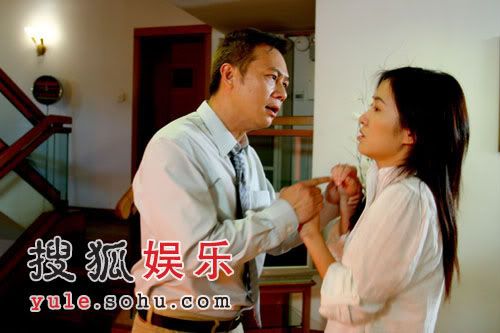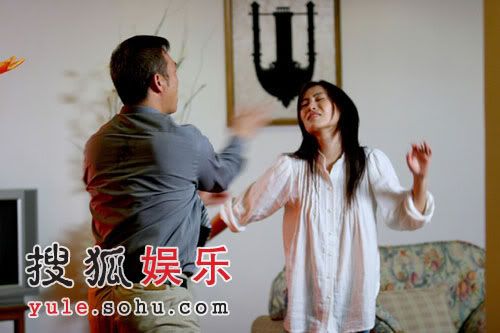 _________________________________________________________________________________
MYR Exclusive Captures of trailer: (trailer available for download in video download section)