17 Jan 2007 - Michelle Ye: Love is about fate; I've never dreamt of marrying into the wealthy family
Source: http://ent.sina.com.cn/s/h/2007-01-17/11091414132.html
Michelle Ye: Love is about fate; I've never dreamt of marrying into the wealthy family
17 January 2007, 11:09, Xiao Xiang Morning Paper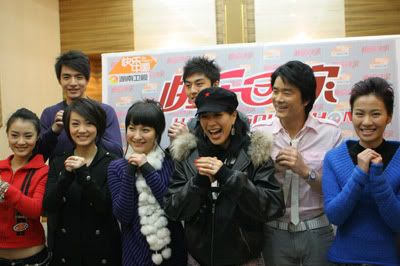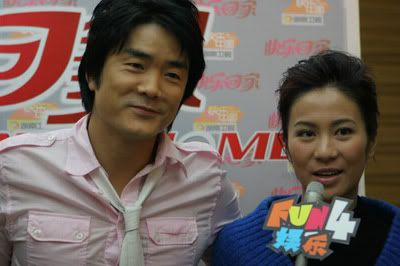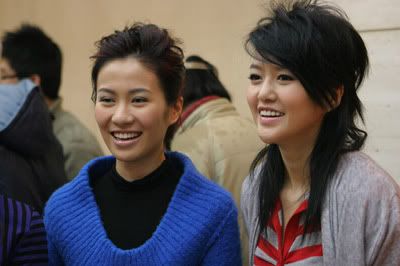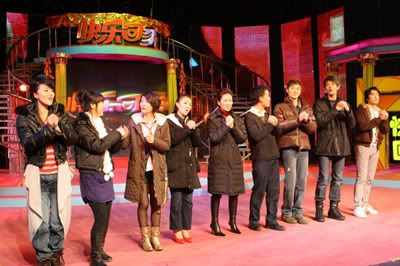 In Hong Kong's media, there are three women who love most to associate with the wealthy, one - Rosamund Kwan, another - Michelle Reis Lee, and the other one is Michelle Ye. However, when Michelle Ye arrived at Changsha for the shooting of 'Kuai Le Hui Jia', she instead told the reporters that she does not like to have a relationship with a rich person.
Not too long ago, the luxurious marriage of Hong Kong wealthy man's son, Li Ka Shing and model Cathy Tsui Chi Kei became episode the of the entire city, letting numerous young women who dream of marrying into a rich family admire with no end. Michelle only smiled saying, "I've never dreamt of marrying into a wealthy family, love is about fate!" She even really dislikes someone who is having relationship with her to claim himself to be wealthy, "If that is all he say about himself, I won't have a relationship with him. To build a friendship is about the whole of the other person. The criterions I look when making friends is humor, knowing music and being very sunshine-like (optimistic, energetic, happy go lucky). It doesn't matter if the person has no money, I will not reject, of course I also won't discriminate him if he is wealthy." When discussed about the her gossips, Michelle somewhat has some complains: "That is how Hong Kong media is, they need to make news, thus they will write others as how they imagine to be. I was unaccustomed to it when I first enter the industry, but they no longer matter now."
The difference between how Hong Kong media label her as 'Rumor Queen' was that, yesterday, be it on stage or off stage, she was very low profile, very polite, attending to everyone with a smile. Michelle thinks that she is a traditional type of modern era woman, she agrees that knowing how to cook is the standard measure of a good wife and mother.
Reporter: Hou Jian
_____________________________________________________________________________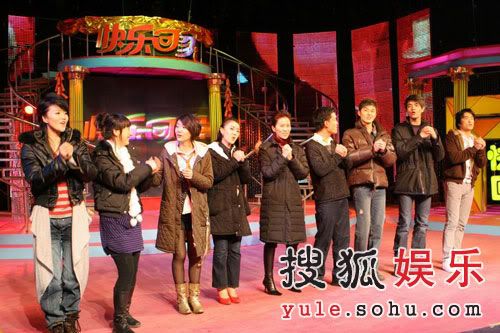 Michelle Ye: To Hunan for culinary skills demo; claims not interested in singing
17 January 2007 09:23
Today, Michelle Ye came to Hunan to participate in Stars' Culinary show organized by Hunan TV, bravely demonstrating her culinary skills to the audience.
Her own cooking won't be too delicious.
Her blue cotton sweater matched with black jeans made her appear to be very lively. Michelle who loves to dress up is very cautious of her image before Mainland's media, when facing with reporters taking photos, she maintains her 'Xuan Wu' smile, and did not forget to patch up on her make up during free time. For Michelle who is a first timer in this kind of stars' competition show, she admitted that she has long awaited for this opportunity, and laughed saying her cooking will definitely be not delicious. This is due to her being much too busy most of the time, she has almost never cooked before, but she too has a few dishes she's familiar with, which is spicy crab and fried squid with celery. This is because these two dishes are her favorite, she does take note of how they are cooked when she eats them, thus she believes it should not taste too bad if she cooks them.
Michelle who has left TVB the year before last to enter Media Asia, has always been attracting criticism. To this, Michelle expressed that she hopes to have new experiences, and not to be tied to TV series, thus signed contract to Media Asia. To date, she is very satisfied with what the company has planned for her, and is definitely very grateful towards TVB's training for her. As for the future of her career, she will still focus on TV series and movies, as for singing, she claims she has neither the talent nor interest.