| | |
| --- | --- |
| Posted by MYR on July 31, 2009 at 9:56 AM | |
Source: Sina Entertainment
31st Jul 2009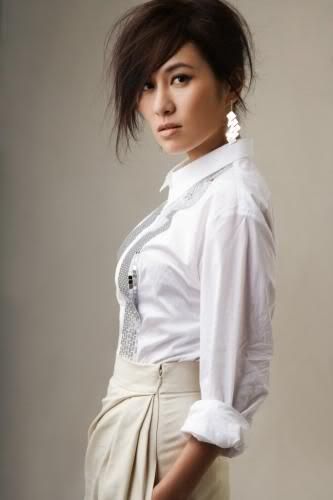 'Accidents' directed by Chen Pou Sui, and produced by Johnny To, was nominated in the 66th Venice Film Festival to contest for the Golden Lion award.  With 'Accidents' nominated, male lead Louis Koo and Mainland's only actress representative, Michelle Ye now have the chance to contest for the Venice Best Actor and Best Actress awards.
'Accidents' casts Louis Koo, Michelle Ye and Richie Ren etc stars, and also has Hong Kong's top filming crew, with renowned Golden Trailer Director Johnny To, thus causing the film to be media's focus since the start of its filming.
Male lead, Louis Koo has led in 'Protégé', 'Election' and the recently released 'Overheard', where all has achieved excellent result, becoming the new favorite of male lead.  Female lead, Michelle Ye has recently gone international with international collaboration 'Vengeance' winning award at Cannes Film Festival and will once again be internationally recognized for the said festival, becoming Hong Kong's most promoted actress.  Besides her outstanding performance and elegant appearance, she becomes the motivation for the younger generation actress.  She is currently busy filming 'unleashed' and 'Sang Blowing in the Wind', with Leon Lai and Jordan Chan respectively.
Louis Koo and Michelle Ye stand a chance for Best Actor, Best Actress
'Accidents' is nominated in Venice Film Festival , bringing the male lead, Louis Koo, and Mainlands sole actress, Michelle Ye the chance to contest for Best Actor and Best Actress award.  Both play a pair of assassins in the movie, where the story begins with one accident after another.