Source: Wangyi Entertainment
31st Jul 2009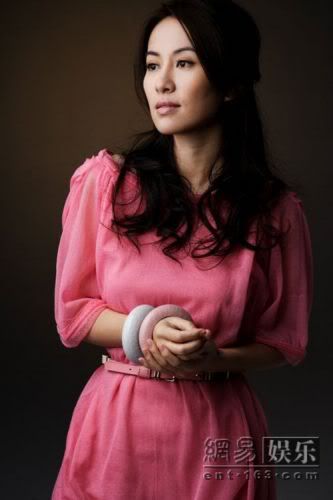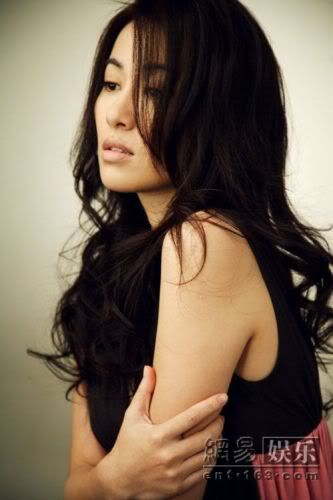 Recently, online voting for TV series 'Legend of the Lady Yang' role nomination has come to an end, where Anthony Wong will be playing Tang Emperor, while Michelle Ye whose votes were leading by a big gap did not take the role of Lady Yang, but instead took up the role of Lady of Guo State, causing an uproar among the netizens who claimed injustice.  On 31st July when Venice Film Festival nominated list was revealed, 'Accidents' led by Michelle ye and Louis Koo was nominated thus Michelle Ye and Louis Koo both now stand a chance to win the Golden Lion award.  Wanyi Entertainment got in touch with Michelle Ye who was busy filming 'Unleashed' in Hong Kong, asking her feelings of being nominated in the Venice Film Festival, as well as her opinion on Anthony Wong and Yin Tao playing the emperor and Lady Yang respectively.
'Accidents' slow but steady for best quality, has been filming for more than a year
Upon connecting to Michelle on the phone, she expressed that she has also just got to know that
'Accidents' is nominated in the Venice Film Festival, and is arranging to have her schedule in September to participate in the festival.  On the nomination of 'Accidents' she expressed that director Johnny To was a good leader for the entire team and is confident, but she personally is pleasantly surprised.  In 'Accidents', Johnny To is only a producer, while their real collaboration was for the filming of 'Vengeance', Johnny To has his own style, "His style is cool, stylish and expressive, just like him."
As 'Accidents' did not have a ready script during the filming, it has been film for more than one and a half year, with even several actors within the film who has taken other jobs as well and then return for the filming, "Now that we recall, it is worth it as it is slow and steady for the best quality."
Believes in Anthony Wong's acting, he will be a good emperor
The online voting for 'Lady Yang' for the series 'Legend of the Lady Yang' results were revealed with Michelle Ye leading by a big gap, however the final announcement was in fact with Yin Tao Mainland actress playing Lady Yang.  To this, Michelle expressed that she believes director Long Xiao Gang's taste, and that as she has several movies in hands to film, there will be a clash in the shooting schedule.  When she finally took up the role Lady of Guo State, it was because of a comparison of her relationship with Anthony Wong in the movie 'Vengeance', and an agreement with his manager, and thus she finally agreed to 'guest star' as the Lady of Guo State.  "Netizens needn't be worried, I'll still have the chance for such roles in future, besides, Lady of Guo State is not too bad a lady, its good."
Some netizens are worried about Anthony Wong playing the Emperor Tang, while Michelle Ye believes in his good acting, "Firstly, Anthony Wong is smart and his acting is solid.  He can play the emperor well as well as any other roles."
A lot of TV series celebrities are slowly changing their path towards movies, and are hoping to be able to go to Hollywood, Michelle Ye expressed that she personally isn't that ambitious, there definitely still are local audience who still likes to watch Chinese series, however she does admit putting priority in her movie career, but if there is a good series script, she will take it up too.