| | |
| --- | --- |
| Posted by Kim on October 16, 2009 at 10:09 AM | |
Source: Sina Entertainment
16th Oct 2009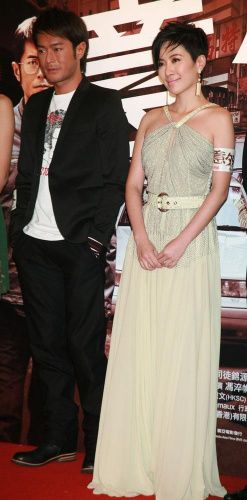 53rd Asia Pacific Film Festival will be organized in Taiwan (Kaoshiung) on 12th until 20th December. A production of Media Asia and Johnny To, with director Cheng Pou Sui and lead cast Louis Koo and Michelle Ye, 'Accidents' has been nominated by Hong Kong film production association to participate in the Asia Pacific Film Festival. Louis Koo and Michelle Ye will be able to compete for the best actor and actress award once again after the Venice Film Festival.
'Accidents' initially named 'Assassination' is about an assassination organization organized by Louis Koo and Michelle Ye, they execute their assassination through accidents-like scenarios. In a series of battle of strategies and courage, it also demonstrates a variety of human nature. The movie has been nominated in Venice' Film Festival due to its impactful and unique theme as well as both the leads' outstanding performances, which have achieved exceptional box office results and is now recognized as the golden partners.
It is revealed that 'Accidents' will be participating in several awards, including best film, best director, best actor, best actress, best supporting actor, best script, etc.