| | |
| --- | --- |
| Posted by MYR on October 19, 2009 at 11:06 AM | |
Source: Wangyi Entertainment
19th Oct 2009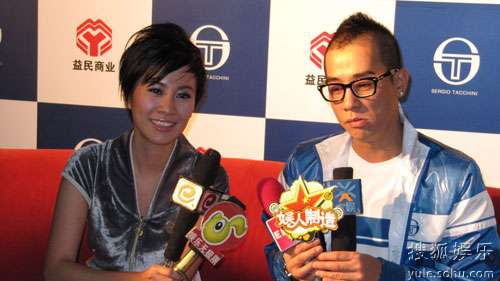 Michelle Ye and Jordan Chan in Shanghai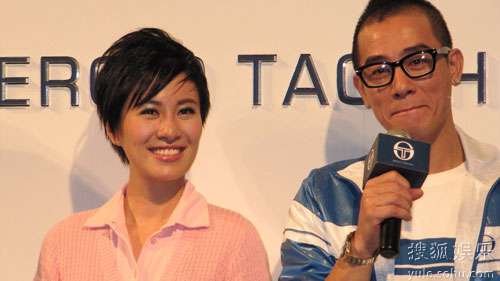 New version of 'Young & Dangerous' anticipated
Hong Kong's popular celebrities Michelle Ye and Jordan Chan are recently filming for Golden Horse award winning director Felix Chong and Alan Mak's new production, the new version of 'Yougn and Dangerous' movie 'Sand Blowing in the Wind'. Both leads were in Shanghai on the invitation of a Europe brand sportswear for a promotion event.
On the evening of the event, Michelle Ye and Jordan Chan arrived at the venue and immediately became the point of attention. Although the organizer has arranged tens of bodyguards, the atmosphere at the scene was still chaotic due to excited fans who were cheering their idols. After their performance that night, Michelle Ye and Jordan Chan were also invited onstage for the closing ceremony of the event, stirring quite a commotion at the scene.
When Jordan Chan was interviewed if his proposal was successful and when will he tie the knot with his girlfriend, Jordan expressed: My work has been scheduled until next year, the soonest is next year, I have to buy a house before getting married so I still need to work hard. Reporters turned attention to Michelle asking if she has plans on getting married, she laughed saying she is too busy and has no time to plan for her lifetime happiness, and does not even have a partner in relationship yet, however friends around her are very anxious to introduce partners to her, when Jordan immediately interrupted, "Don't find good looking ones, find an honest one!", causing Michelle to only smile bashfully.