| | |
| --- | --- |
| Posted by MYR on March 19, 2010 at 10:54 AM | |
Source: Xinmin Net
19th Mar 2010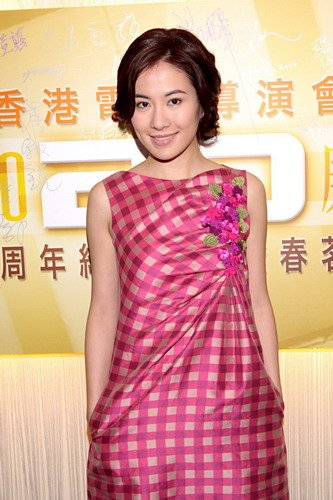 Annual event, Hong Kong film Director Banquet was held at Hong Kong Arts Centre last night.  Hong Kong's significant directors Gordon Chan, Andrew Lau, Ann Hui, etc were present.  Talent of the movie industry, Michelle Ye who has been favored by several renowned directors in the recent years was invited to the event as an important guest.
Outstandingly dressed in pink, she immediately becomes the centre of attention at the event.  Michelle who earned high praises for her performance in her new movie 'Fire of Conscience' will be competing in the upcoming Hong Kong Film Awards, was seen to be in endless chats while receiving praises and congratulatory wishes from renowned directors.  It is no wonder her film contracts are endless, becoming the hot one.  When receiving an interview with reporters, Michelle said she is currently rushing to film the new movie of Director Zhu, and will begin the filming of an era time film in Shanghai next week.
When if she is celebrating for being nominated in Hong Kong Film Awards, she laughed saying, "It's only nomination, there is no need to celebrate."  When asked if she has thought of her speech of winning the award, Michelle said she dare not think, because whatever the result is, she hopes she can experience the moment as true and as natural as can be, thus she did not want to have too many thoughts beforehand to spoil the moment.