Source: Tengxun Entertainment
24th Mar 2010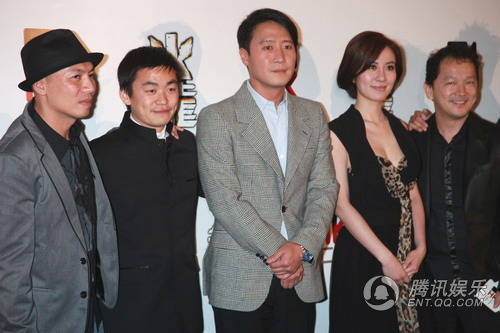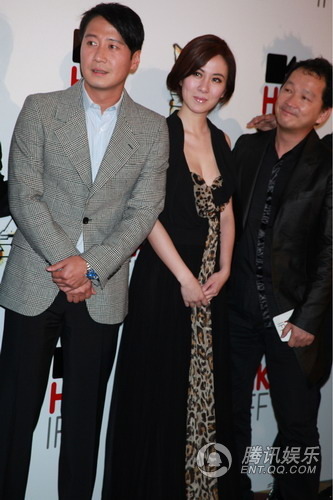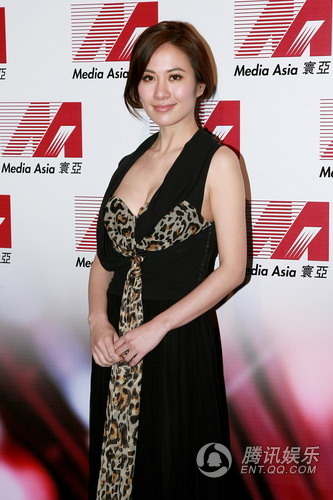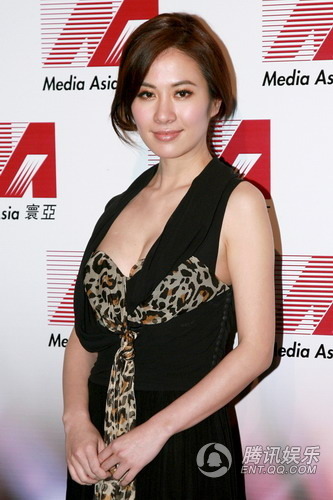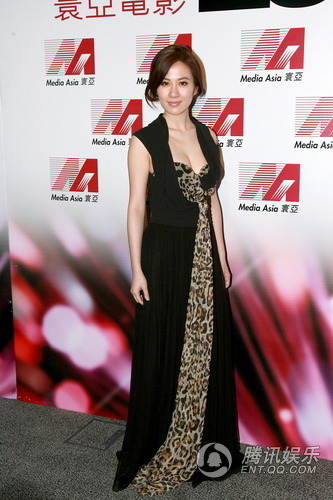 Hong Kong action movie 'Fire of Conscience' held its premiere at Hong Kong Convention and Exhibition centre where Director Dante Lam brought his casts Leon Lai, Richie Ren, Michelle Ye, Liu Kaichi, Wang Baoqiang, etc stars to attend the ceremony.  Female lead Michelle Ye became the highlight of the premiere among the male dominated casts.  She laughs claiming that her 'police officer' role of hers in 'Fire of Conscience' also happens to be the most 'humane' one.  "She is the only one who cries and laughs expressing her emotions in the movie, Leon Lai is too depressed while Richie Ren is too cool, whereas Wang Baoqiang does not speak of his emotions."  However, Michelle also expressed that her role this time is the 'most handsome' and 'most unfeminine' one as compared to the past, where she not only need to have relationship scenes, but also stays by the side of her superior Leon Lai in facing life and death, in the scenes where they were battling with the bandits, she too has to accomplish the very challenging stunts that male actors did, the few explosion scenes nearly blew her eardrums.
Director Dante Lam at the press conference expressed his recognition for Michelle Ye, frankly revealing that she is the actress he has most confidence to portray an action role excellently, and has immediately invited her for more collaboration right after the completion of 'Fire of Conscience' filming, wanting to train her to become the successor of an action actress.  Dante Lam also praised Michelle's professionalism, where only three seconds of words of "Need to cut hair short" had made Michelle cut her long hair away without any hesitation at all, and he only knew after that it was her first time cutting short her hair in the lifetime.  Leon Lai was full of praises towards Michelle Ye who plays his 'subordinate', saying she is very comfortable (to be with) be it 'in or out of movie'.  She is silently in love with him in the movie, does his laundry and took care of his daily necessities, and is a very compatible partner at work, while she is very earnest and professional out of the movie.  'Fire of Conscience' has stunts and action scenes that caused him muscle pain so severe it hurts to move, and thus he was in awe at how Michelle Ye who had to accomplish his same stunts could endure it.
Receiving praises from director and movie king, Michelle Ye expressed that it is the honor of her lifetime to be able to work with the most professional filming crew, both onscreen and behind stage and that it was her biggest achievement.  Although 'Fire of Conscience' had pushed her to the limits, but the people in the industry who've admired her efforts in the movie made it all worthy.  Michelle also revealed an interesting incident while filming with Leon Lai; Director Dante Lam requested a lengthy scene where it required her and Leon to run along seven streets continuously; and the scene was repeated for over twenty takes.  Because Leon had longer legs, he was evidently faster when running, thus after twenty takes, Michelle's stamina was really pushed to the limits.  After achieving the task and arriving at the middle of Mahua Road, while other crew and her assistant's vehicle had yet arrived, luckily Leon was quick witted enough and very gentlemanly dragged her to the side into a Japanese restaurant for a good rest.
________________________________________________________________________________
Hong Kong movies still as nostalgic; fiery and incredible
Source: Oriental Daily
24th Mar 2010
For a consecutive of years, in the box office, people are seeing the signs of recovery for Taiwan movies.  Thus, the topic shifted from 'The death of Taiwan movies' towards 'The death of Hong Kong movies'.  In comparison to the exuberant period of the last century of Hong Kong's movie industry, the limited annual production in the market is indeed worrying.  However, in this year's Hong Kong Film Entertainment Expo, a few of Hong Kong's local film crew made high-profile appearances.  Be it the nostalgic 'Echoes of the Rainbow' or the explosive police bandit movie 'Fire of Conscience', it can be seen that Hong Kong film people are regaining their exuberant period.  As the leading movie company of Hong Kong, Media Asia's 2010 Movie Premiere Gala yesterday allowed audience to see the potential of this year's movie.
In the premiere yesterday, the atmosphere was even more hyped than the Asia Movie Awards Ceremony the night before.  Lam Kin Ngok and Media Asia's Leon Lai, Richie Ren, Shu Qi, Denise Ho, Shawn Yu, etc were present.  Director Johnny To, Andrew Lau, etc were also present.
'Fire of Conscience': Dante Lam 'films stealthily' to accomplish explosive scenes
Dante Lam together with Leon Lai, Richie Ren, Michelle Ye, Vivian Hsu's new movie 'Fire of Conscience' will soon hit the screens nationwide on 1st April.  During the premiere, media and audience were deeply impressed by the explosive scenes in the movie.  Receiving praises from reporters, Dante Lam couldn't help spilling the truth.  He said, the explosion scenes are actually hot among Hong Kong movie audience, "It's just that it hasn't been filmed for many years."  He continued, "Because now we have some regulations that does not allow dangerous filming in public, thus a lot of scenes you watched are the endless efforts of 'stealthy filming' of my crew and I."
When talked about the classic few explosion scenes, Director Dante Lam expressed that they did a lot of preparation works before the filming, "because there was only one chance to film, the explosion could only be done once, had we attracted the police' attention, we would be blacklisted right away." Richie Ren and Michelle Ye who played in the scene expressed that they didn't realize it was a 'stealthily' filmed scene.  Michelle also mentioned that she was easily focused in the filming, "I did feel that it was quite odd, that how come the crews' efficiency was so good because it was all within one or two takes."
__________________________________________________________________________________
Source: Sina Entertainment