| | |
| --- | --- |
| Posted by MYR on March 26, 2010 at 7:14 AM | |
Source: Tengxun Entertainment
26th Mar 2010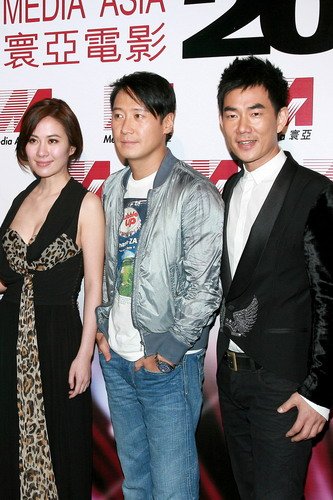 Michelle Ye, Leon Lai and Richie Ren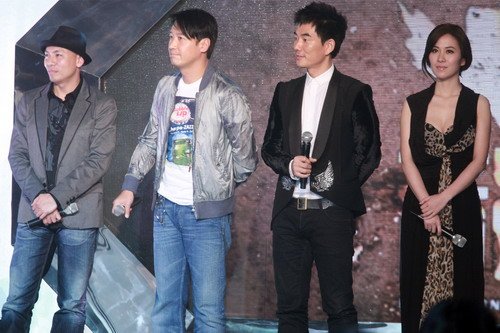 Director Dante Lam and the three leads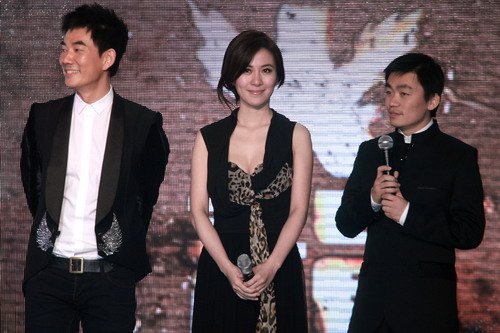 Richie Ren, Michelle Ye and Wang Baqiang
A Media Asia invested production and directed by Dante Lam with leads Leon Lai, Richie Ren and Michelle Ye, police-bandit mega production 'Fire of Conscience' will soon be released officially on 1st April.
Being the first police bandit mega production of the summer season in 2010, 'Fire of Conscience' is about a murder case of a prostitute which leads to an enigma.  Leon Lai plays heavy crime unit chief detective, Man Fong while Richie Ren plays drug abuse team Kee Sir who both started out as partners but as truth unveils itself from day to day, the private lives of the two were respectively exposed too.  Man Fong's mood swings are hard to control, being involved in a mysterious case, yet he could barely craw a clear line between himself and the enemy, sinking into a case within another case, he becomes too dangerously involved.
The film's female lead 'May Jr.' is played by Michelle Ye who performed outstandingly in 'Accidents'.  The role Michelle plays is not merely Leon Lai's assistant, but also plays in several action and explosive as well as firing scenes with the two male leads.  In efforts to accommodate the 'tough' image of a police officer, Michelle Ye cut away her long hair of years, totally putting aside her 'sexy feminine' image in the past.  Michelle Ye's performance in the movie earned high recognition from Director Dante Lam and movie king Leon Lai.  Leon Lai even especially expressed:  Personally really appreciate Michelle's outstanding performance in 'Accidents', it seems that she is born to play tender woman well, and what is most 'startling' to me this time around is that she not only can fight, but she can fight real well.
Discussed of her image makeover this time into a police officer with gun, Michelle confessed: This time around is real different from the roles in the past, last time those roles are more feminine, and with nicer attire, but I like the simplicity atmosphere of this movie, sophistication is not in what you wear, but what atmosphere you create - I feel a woman police officer with gun is even more sophisticated.