| | |
| --- | --- |
| Posted by MYR on May 6, 2010 at 10:06 AM | |
Source: Sina Entertainment
06th May 2010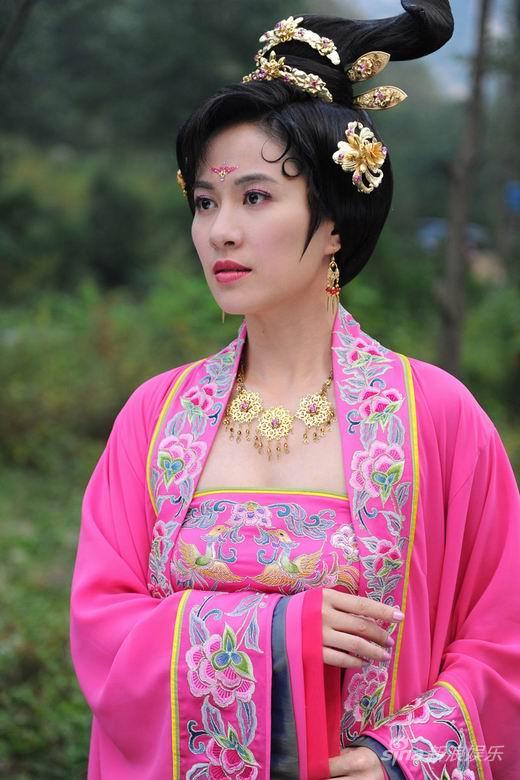 After watching 'Legend of Lady Yang', (author) felt that Michelle Ye's acting has matured considerably.  The series photo of 'Yang Yuyao' fills (author's) sight.  Michelle Ye in Tang dynasty's attire appears elegant, delicate, while not lacking the dignity and nobility of an imperial consort.  In the series, Michelle Ye plays a woman who fights the 'silent battle' for power among those in the imperial palace while struggling for love.  Her solid and impressive acting skills became the highlight of 'Legend of Lady Yang'.Michelle Ye who has just won 29th HKFA's Best Supporting Actress award, plays Lady of Guo, Yang Yuyao in the series.  Yang Yuyao is a unique icon of the Chinese history.  She is lively and clever, and quickly won the heart of the emperor after their first meet, the only female who had successfully won his favor for Lady Yang in history.  A woman who puts least make up when facing the emperor and yet wins his heart, how much of courage and confidence is needed?  It seems, such a woman is just meant for Michelle Ye to play.
Earlier on in 'Fire of Conscience', we have seen the 'man side' of Michelle Ye.  Her performance portrayed a 'tough' and 'manly' police officer.  Meanwhile the role 'Yang Yuyao' gave Michelle Ye further space of performance.  Michelle Ye expressed on her role:  Yang Yuyao met the emperor in a game of soccer, her valiant grace is just different from those common consorts, and highly impressed the emperor, the only woman in history who won his favor for Lady Yang, if I were to play a Tang dynasty woman, I want to play the most unique one.
Today, Michelle Ye has long breakthrough from the 'Best Classic Beauty' award that won her debut into the industry, using her diligence and acting to build her career at another whole new level.
_________________________________________________________________________________
'Legend of Lady Yang' airing
Source: Sina Entertainment
06th May 2010