12 Jun 2010 - Michelle Ye becomes highlight of TV Festival; two production of hers to challenge one another
Michelle Ye becomes highlight of TV Festival; two production of hers to challenge one another
Source: Sina Entertainment
12th Jun 2010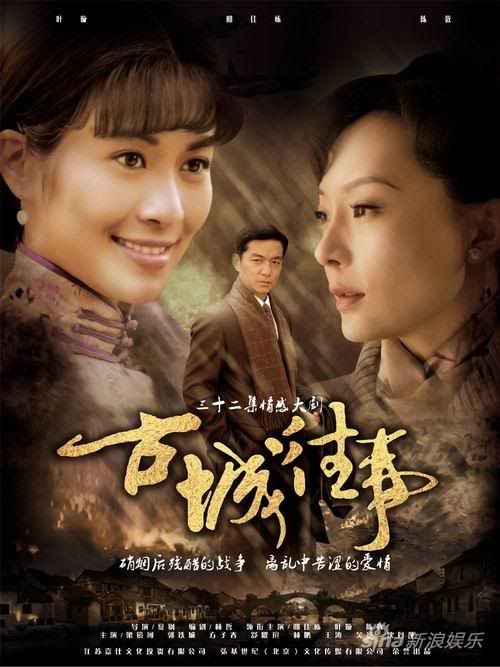 'Gu Cheng Wang Shi' poster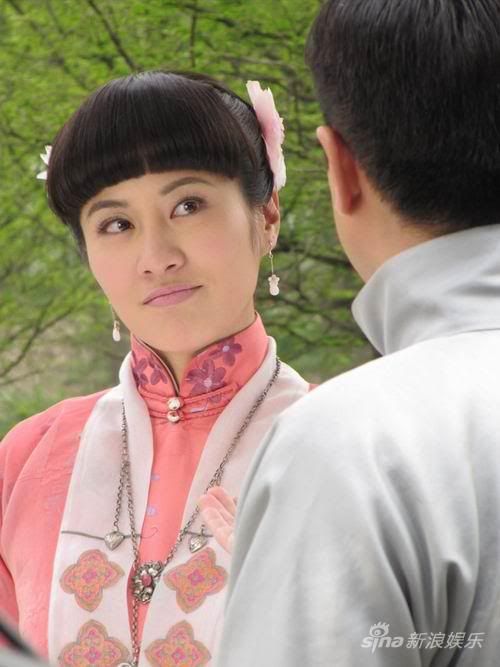 Michelle Ye in 'Spell of Fragrance'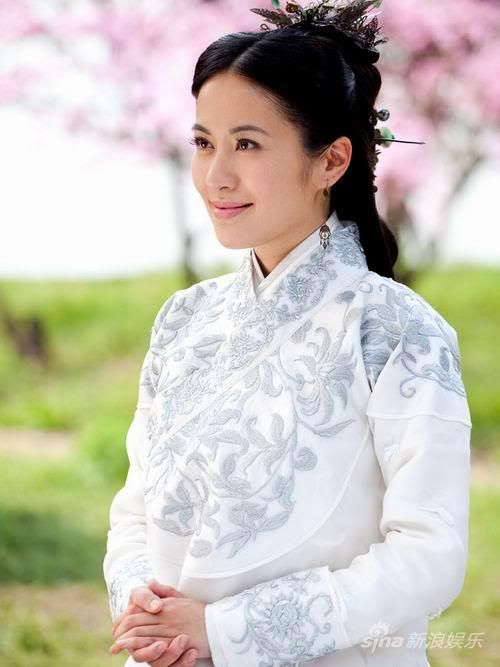 Michelle Ye, poised and elegant
16th Shanghai International TV Festival was officially held on 8th June.  'Spell of Fragrance' (also known as Guo Se Tian Xiang) leading newly HKFA honored Michelle Ye, was premiered and immediately become the demand of several renowned local stations.  Coincidentally, 'Gu Cheng Wang Shi' also led by Michelle Ye, was too promoted during the festival, where Michelle Ye's poster on her character in the series was coincidentally posted next to 'Spell of Fragrance' poster, giving the impression of 'Double Michelle Ye' challenging one another.  According to the professionals who've watched the trailer of both these series, they expressed their amazement that such a young actress can so naturally grasp and demonstrate two series of such different genre so excellently that they cannot decide which Michelle Ye is better of the two, and can only give two thumbs up for her outstanding performance.
Michelle Ye works with two renowned directors to achieve anticipating viewing points
'Spell of Fragrance' tells about a legendary beauty 'Su Hongyu' (by Michelle Ye) during the Qing Dinasty times who invents scents.  In the series, Su Hongyu brings a bloody love relationship and fights fate with her determination, and is forced into the extremes of life one time after another.  Who am I?  Who am I? The impactful and abundance of love between enemy and lover is the highlight of the series.  In addition, Michelle Ye also plays two roles that looks alike but is of entirely different background altogether in the series, and will have a triangle relationship with male leads, Hawick Lau and Mickey He.  The director of the series, Lee Huizhu comes from Hong Kong, and this will be her second time working with Michelle Ye, they worked together before in the 'Central Affairs' series which achieved a breakthrough achievement in viewing points, emerging first nationwide in Hunan channel.  Meanwhile, Michelle Ye coincidentally also plays two roles in 'Gu Cheng Wang Shi'.  Female lead Xiumei (by Michelle Ye) bears the family responsibility to bring up her three children, going through hardships with her husband (by Xing Jiadong) for decades. 
The one actress who has two production being promoted in on film festival, this is the first in the Shanghai TV Festival history, Michelle Ye is definitely the hottest actress in Mainland's TV industry right now after just winning this year's HKFA award.
Michelle Ye not only has ceaseless of movie contracts, she has also worked with several renowned directors such as Johnny To, Dante Lam, Cheng Pou Sui, etc.  It is revealed that director Zhao Jinkai of 'Liang Jian' (literally: Bright Sword), who has the label of 'Father of War' has invited Michelle Ye to join his new production.  However due to Michelle Ye still having five movie contracts to complete by this year, it is still no confirmed if we will be able to watch Michelle Ye in action in her shining armor.